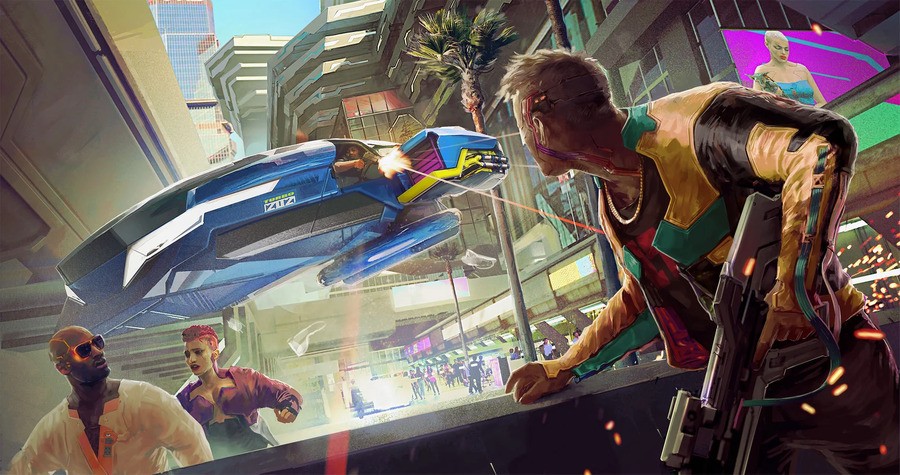 Cyberpunk 2077 is gunning for the Grand Theft Auto crowd, so of course the retail release comes packaged with a paper map of Nighty City. In an age where publishers don't even include instruction manuals in their physical games boxes anymore, it's a nice novelty – and a leaked copy of the unfoldable extra gives us our first full glimpse of the hotly anticipated role-playing game's open world.
As uploaded to ResetEra, the full street plan gives us a look at the layout of the title's main districts, as well as some of its surrounding areas. Of course, there may be some spoilers if you're looking to approach the release completely blind, so back out of this page if you don't want to see those:
The physical release also comes with a set of post cards, which you can pin on your wall or send to friends if you want to. These also leaked, as below:
Developer CD Projekt RED has stressed on multiple occasions that Cyberpunk 2077 is not as big as The Witcher 3: Wild Hunt, and the map practically confirms this. The hope is that the world is both more vertical and densely populated than its predecessor, meaning that there's just as much (if not more) to discover in a considerably smaller space.
[source resetera.com]