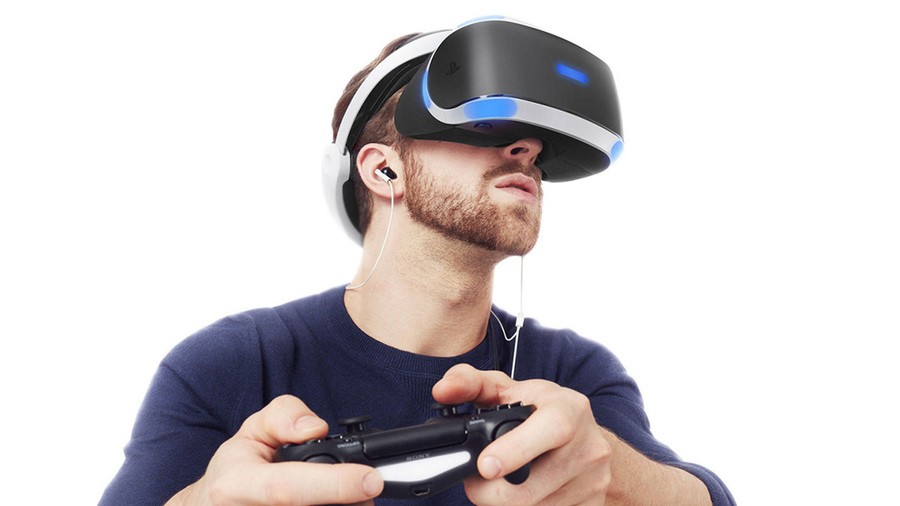 It's hardly a secret at this point, but Sony is definitely looking to create some brand new virtual reality controllers. The PlayStation Move wands have served well, but the tech is 10 years old, and PSVR deserves better. Presumably, the platform holder is set to produce a brand new VR headset for use with PS5, but until we learn more about that, a new patent gives us another look at potential new controllers.
As you can see from these images, this controller concept falls in line with what we've seen before. Back in February, Sony filed a simpler patent for a more advanced VR input, and more recently, it was revealed that finger tracking is currently being researched. In this latest patent, it looks like the design incorporates finger tracking on the central grip, while an outer ring sports a few sensors that the PSVR headset can track in order to accurately position your virtual hands.
This is all similar technology to Valve's Index controllers, and even these concept drawings look pretty close. The design won't be final, but it doesn't look far off — we'd expect the retail ready controllers will look roughly the same as what we see here. As always with patents, there's a possibility this product won't ever see the light of day, but given all the evidence, we'd be very shocked if Sony simply relies on Move once again.
Are you excited to learn more about Sony's next steps with PlayStation VR? Tell us in the comments section below.
[source nl.letsgodigital.org, via uploadvr.com]