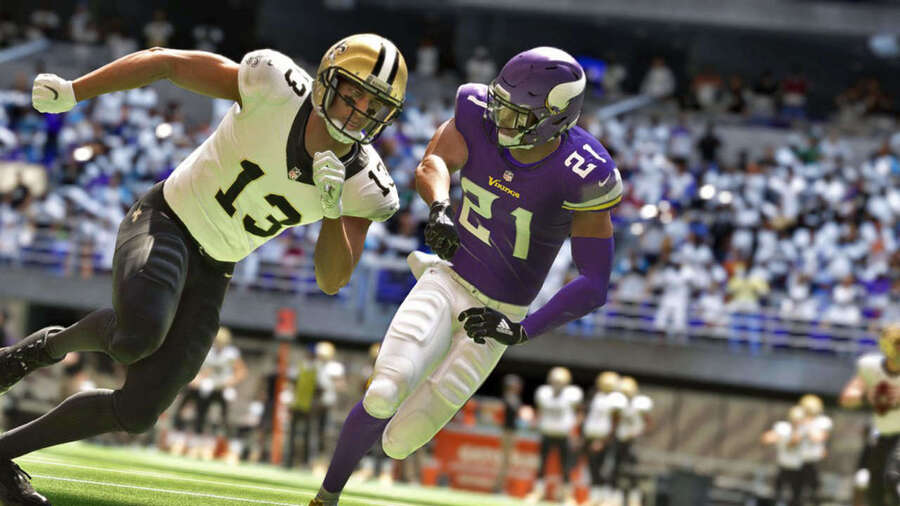 Fans are fuming with the state of EA Sports' flagship football franchise, which has led to Madden NFL 21 registering the lowest user score in Metacritic history. To the publisher's credit, it has been proactive in its communication with the series' community, outlining its plans not only for this year's game – but also next year's as well.
One of the things it promised is three updates to the latest game's Franchise mode, which launched practically untouched this year. The first of these will release in November, and won't require you to restart your existing careers and campaigns. It'll bring with it four relatively minor improvements, which to be fair have been oft-requested by the fanbase.
Chief among these is the ability to customise X-Factors and Superstar Abilities for players in your roster, allowing you to hand-pick the attributes of your top performers. There'll also be much more data added to Player Cards, meaning you'll be able to see where players have played and what their stats looked like on a per season basis.
Other changes include further balance and tuning to development trait regression, meaning you won't be able to end up with a squad of 10 X-Factors several years into your career. And finally, a new visual playoff bracket will be added to the game to reflect the new Wildcard format, allowing you to get a better look at the full playoff picture.
Relatively minor improvements, then, but a step in the right direction we suppose. As we said earlier, these have been requested by the community for some time. Of course, fans are looking for much deeper features from Franchise, while these are just tiny tweaks. The reality is that you'll probably have to wait for Madden NFL 22 for that.
Having signed a five-year exclusivity deal with the NFL, hashtags like #NFLDropEA are unlikely to do much, but it's clear the publisher is rattled. A new hashtag trended overnight asking to #EndMaddenMonopoly, so it doesn't look like fans are going to stop complaining until they see a meaningful change.
[source ea.com]