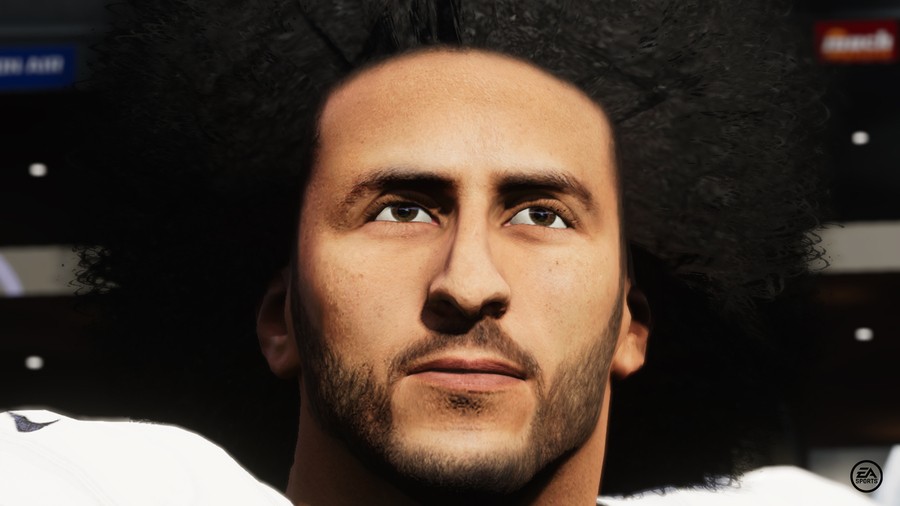 Former San Francisco 49ers quarterback Colin Kaepernick has been added to Madden NFL 21 for the first time since 2016, after EA Sports reached out to the player directly in order to secure rights to his likeness. The two-time WAC offensive player of the year is available as a free agent in Franchise mode, where he commands an 81-overall rating.
"Colin Kaepernick is one of the top free agents in football and a starting-calibre quarterback," the publisher said in a statement. "The team at EA Sports, along with millions of Madden NFL fans, want to see him back in our game. We've had a long relationship with Colin through Madden NFL and worked through our past soundtrack mistakes." This is a reference to when the publisher censored the player's name in a song included as part of the soundtrack for last year's game.
Kaepernick hasn't played a snap in the NFL since the 2016 season, when he made the decision to kneel during the national anthem in order to protest against police brutality and the way the United States "oppresses black people and people of colour". This ultimately resulted in him losing his job, but recent events have prompted NFL commissioner Roger Goodell to admit the league "should have listened sooner".
Because of Kaepernick's situation, EA Sports had to work independently with the player in order to include him in the game. You'll also be able to add him to your roster in Play Now mode if you don't fancy your team's real-world starting quarterback. "We look forward to seeing Colin on Madden NFL teams everywhere," the publisher concluded.
[source twitter.com]