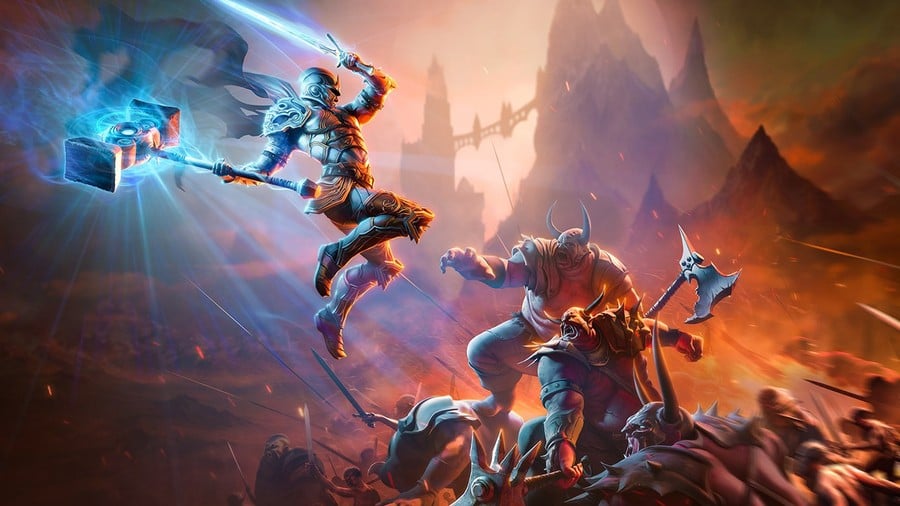 Regular readers may already know that we couldn't actually finish Kingdoms of Amalur: Re-Reckoning for review purposes. We ran into a game-breaking bug on three completely separate character saves, which caused enemies to disappear upon their death. These bugged foes awarded no experience points and no loot, and caused the game to crash on loading screens.
Fortunately, the newest Kingdoms of Amalur:Re-Reckoning update, patch 1.05, promises a fix for this game-breaking bug. Apparently, the bug was tied to how much loot you left lying around the game's world. If you didn't pick everything up from defeated enemies, this issue would hit your game sooner or later. Let's hope that this update puts an end to it once and for all. It's just 188MB on PS4.
You can find the patch notes below.
Kingdoms of Amalur: Re-Reckoning Update 1.05 Patch Notes
Stability improvements

Problem with enemies disappearing fixed

Fix for Quest loot disappearing from loot bags left from corpses

Fix for Invisible player character

Problem with submenus not working fixed

Clipped text in HUD fixed

Special delivery chest scales up to level 40 now - but still gets locked when first opened

Trophy "Destiny Dominated" is now also awarded for finishing the game in Very Hard, if you create a new game

Fix for getting only shields on higher levels from loot
Have you been playing Kingdoms of Amalur: Re-Reckoning? Are you glad to see this patch? Decide your fate in the comments section below.