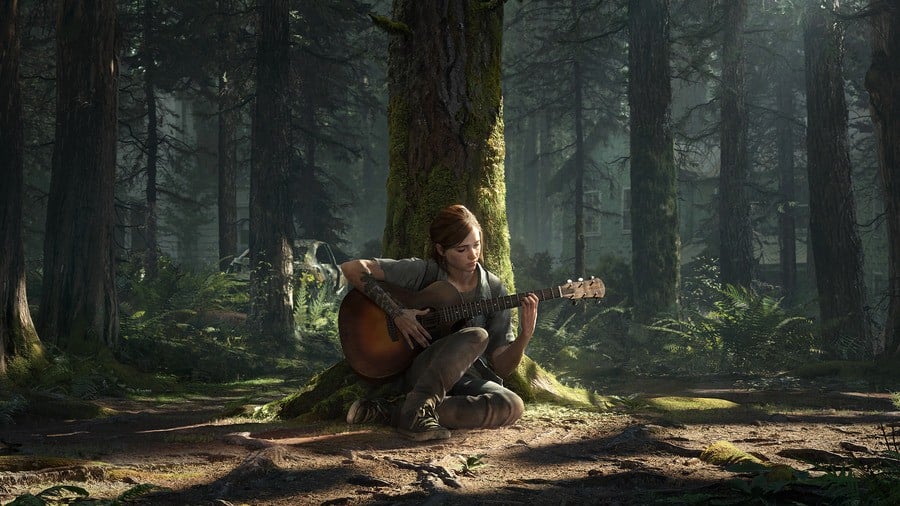 Tomorrow marks The Last of Us Day, formerly known as Outbreak Day, and the occasion brings with it a variety of purchases and activities to participate in. From a free PlayStation 4 theme and discounts on the games themselves through to lovely statues and even an Abby cosplay guide, it has the lot. Naughty Dog has teased it will have a few more surprises for the day itself, so those hopes of a The Last of Us: Part II multiplayer Factions reveal on PlayStation 5 can still burn bright for now.
First up is the original soundtrack of the latest game on vinyl from Mondo as well as two new posters inspired by The Last of Us: Part II. These will all be revealed and made available for pre-order tomorrow over on MondoShop.com. Naughty Dog has also confirmed a board game is in the works based on the IP from the same folks who did similar things for Bloodborne and God of War.
Then there'll be an Abby cosplay guide, which details the best costumes, makeup, and props you can use to look just like the character. "We're continually in awe of the level of thought and care that goes into representing our characters, which is why, last year, we wanted to share our support by releasing an official cosplay guide for Ellie. The response was incredible, and we're proud to follow it up with an official cosplay guide for Abby."
Next, more premium statues will be purchasable through Gaming Heads. There are three different versions, each standing at 16" and feature Ellie holding different weapons in various poses. Then Mamegyorai Collectibles has put together a statue that takes fans back to the original game as Joel and Ellie form a unified stance and look just like they did in the original The Last of Us. That's one for the die-hards, for sure.
You'll also be able to celebrate The Last of Us Day through the PlayStation Store as well via a free PS4 theme which features the image players see on the main menu after beating The Last of Us: Part II. That can be downloaded right now through here. The Last of Us Remastered, The Last of Us: Left Behind, and Factions bundles will also be half price on the PS Store.
And finally, Naughty Dog will be hosting a Photo Mode contest from 9th October 2020 through until the 29th. "That's why, we'll be kicking off a brand new The Last of Us Part II Photo Mode Contest for the month of October. Each week, we'll select winners that will receive a coveted Ellie Edition and runners up that will earn a The Last of Us Part II Limited Edition DualShock 4."
[source blog.playstation.com]