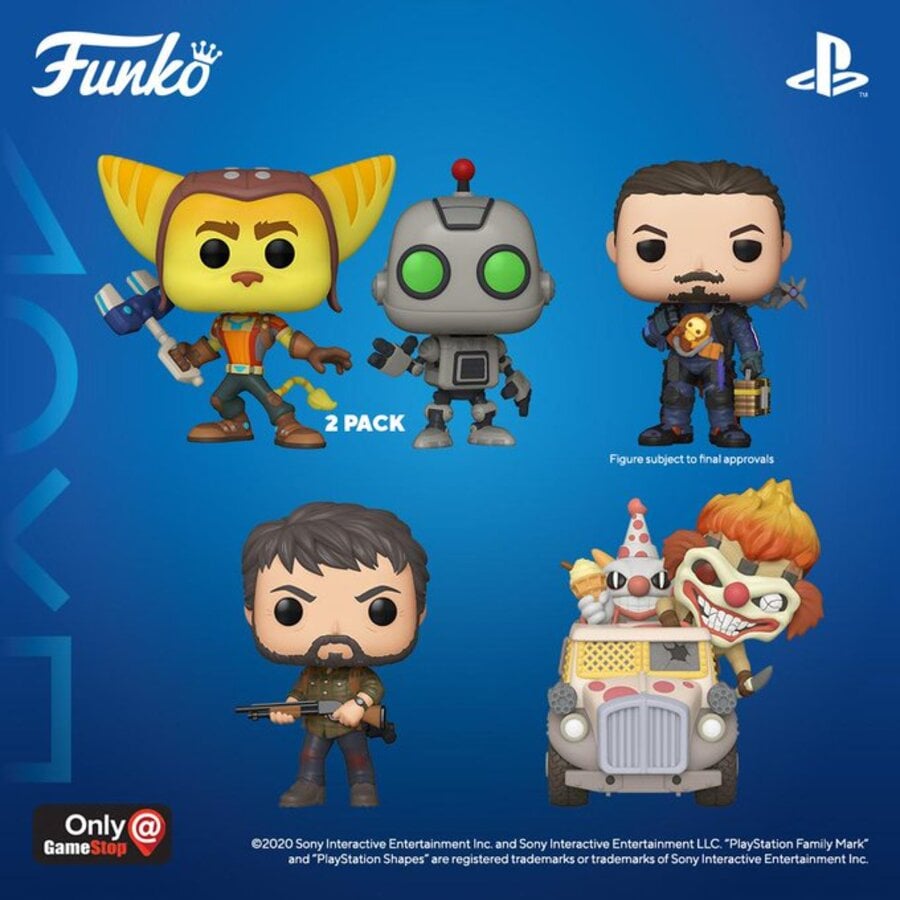 Are you still lining your walls with Funko Pops? Well, we have good news for you PlayStation fans, and bad news for your shelf space: Sony has collaborated with the toy company to produce a new set of officially licensed vinyl figures.
There are four (five, technically) new Funkos to collect, and they all look pretty great. There's a double set featuring Ratchet and Clank, as well as Sam Bridges of Death Stranding fame, The Last of Us' Joel, and probably our favourite, Sweet Tooth from Twisted Metal. He's even driving his little ice cream van!
This isn't the first time Sony and Funko have joined forces; a line of Pop figures was produced for Marvel's Spider-Man, too. These new ones are all up for pre-order exclusively at GameStop, if you're interested. Will you be nabbing these collectable PlayStation figures? Bust open those wallets in the comments section below.
[source twitter.com]