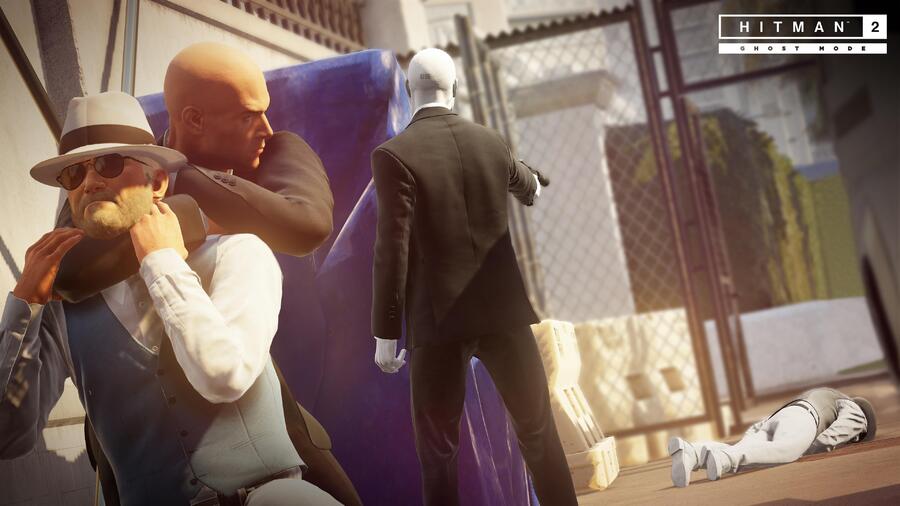 Hitman 3 will not include competitive multiplayer option Ghost Mode when it launches, as IO Interactive plans to remove the feature from Hitman 2 at the end of the month. Writing on its official website, the Danish developer explained: "We have learnt a hell of a lot from Ghost Mode over the last two years and we'll be taking all of those learnings on-board for what we do in the future with regards to multiplayer."
If you're still playing Ghost Mode in Hitman 2, then you'll have until Monday, 31st August to enjoy it – after that, it'll be removed. "The Phantom Suit, which can only be unlocked by playing Ghost Mode, will be added as an unlock in Hitman 3," the developer continued.
In other news, the studio has confirmed that the Sniper Assassin maps will return in the new game, although they'll be single player experiences only. IO Interactive will close the co-op servers for Hitman 2's various Sniper Assassin stages prior to the release of its sequel, and promised to "share an exact timeline and a solution to the mode's multiplayer Trophies in the coming months".
In more positive news, Elusive Targets will plot a return in Hitman 3, and the developer has teased "some changes to the formula that we'll reveal at a later date". It's also promised a conclusion to the World of Assassination plotline, and confirmed that Contracts mode – which sees you creating your own targets – will feature in the sequel.
[source ioi.dk]