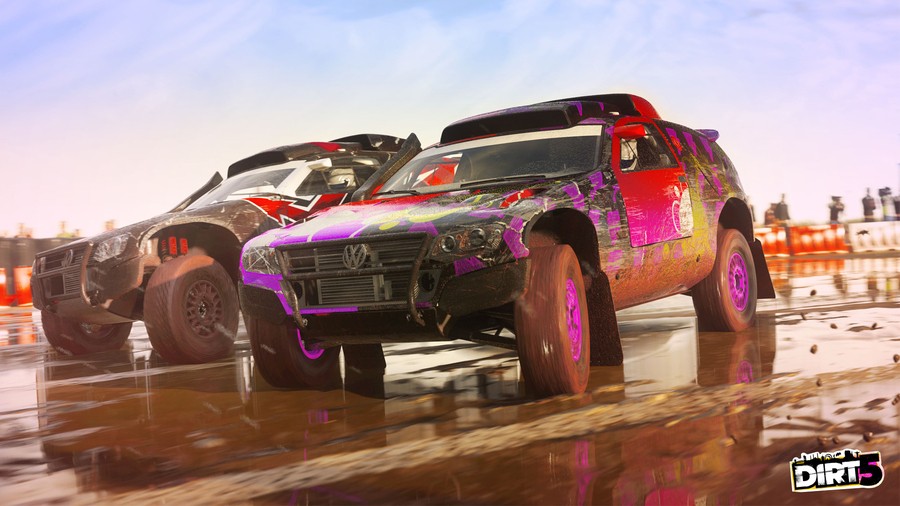 DIRT 5 is coming to both PS5 and PS4, but we know a little more about the latter. When it comes to release dates, Codemasters is understandably unable to reveal the timeframe for the next-gen version. However, it's been known for a while that the current-gen edition of the off-road racer will cross the finish line in October. Now, the publisher has announced a small delay.
Initially planned to release on 9th October, the PS4 version of DIRT 5 will now release a week later, on 16th October.
As the tweet also mentions, anyone who pre-orders the Amplified Edition will gain access three days earlier.
This news won't come as a big disappointment to many. It's only a week's delay, for starters, but we imagine that most fans will be looking to play the title on PS5 anyway. Thankfully, it's been announced that owners of the PS4 version can upgrade to the PS5 game for free, as has become the fashion.
It's looking like DIRT 5 could be a launch game for PS5, though that's yet to be confirmed. It's set to launch "later this year", so it will at least be arriving within the first few weeks of the next-gen machine. Are you looking forward to this one? Hop in the driver's seat in the comments section below.
[source twitter.com]