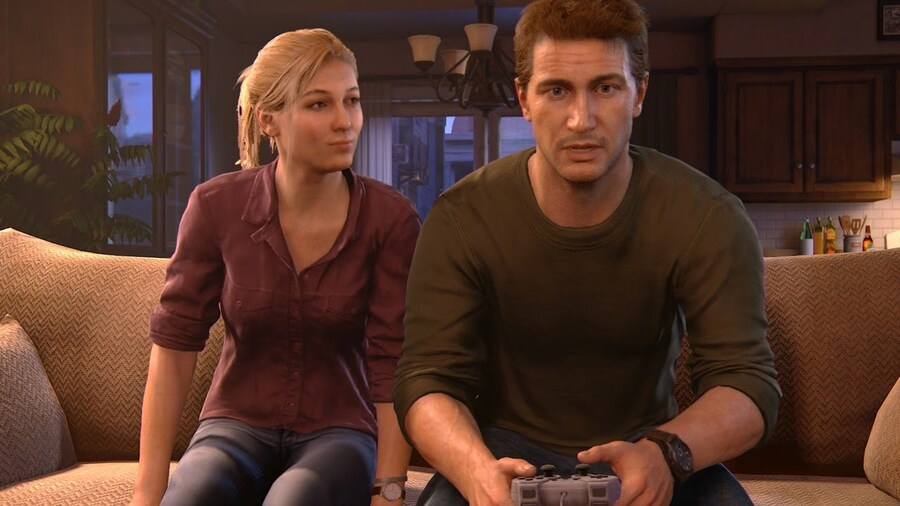 There are plenty of gaming events coming up over the next few weeks, but not all of them can boast about their star-studded hosts. PlayStation royalty is lined up to host the Future Games Show on 6th June 2020: Nolan North and Emily Rose. Otherwise known as Nathan and Elena Drake of Uncharted fame, of course. While the pair sadly won't be in character, it's a neat win for the event, and should make for an entertaining show.
"Quarantine may be Nate and Elena's current adventure, but that doesn't mean we can't be inspired and uplifted by the creativity and imagination of games creators from across the globe," Nolan North told GamesRadar. He adds that it will be "an honor to host the Future Games Show with my dear friend Emily Rose".
Speaking of Rose, she comments that she and North "always have so much fun together and getting to announce all of the amazing video games coming out in 2020 is icing on the cake".
For more information about all the upcoming PS4 and PS5 events, including Future Games Show, check out our guide through the link. Are you excited to see Drake and Elena host the show? Practice your Crash Bandicoot skills in the comments section below.
[source gamesradar.com]