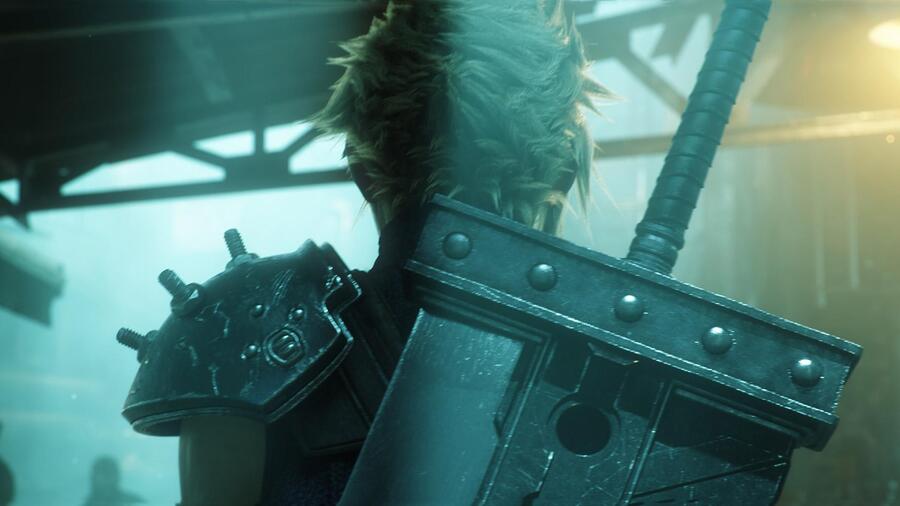 It's hard to imagine the PlayStation 4 generation without Sony's E3 2015 press conference taking place. Five years later, the two feel so intertwined that you can't have one without the other. That's because, after what was a fairly rudimentary 2014 for PlayStation with little in the way of PS4 exclusives and an abundance of cross-gen games, Sony brought the house down with a true look to the future. Some of those projects were still years down the line, but looking back on it, the Japanese giant raised the console's expectations tenfold. And from both a first and third-party perspective, it has delivered. Sony's E3 2015 showcase has gone down in history as the greatest of all time, but it also feels like the one most important to PlayStation.
To explore that further, Push Square caught up with PlayStation's former Vice President of Third-Party Relations, Adam Boyes. We discussed the lead-up to the show, the excitement fuelling Sony, The Last Guardian, Horizon: Zero Dawn, Final Fantasy VII Remake, Shenmue III, and the live reactions PlayStation employees shared with one another in the aftermath. This is the story behind Sony's legendary E3 2015 press conference.
Planning for E3 usually starts just after the Christmas break in January. "You start to throw ideas at the wall, like 'what kind of things can we announce?' and it's a very small circle of people that are involved in that planning process. And of course, you're talking to all of these different partners to see what's possible. At that point, we had been out to visit Yu Suzuki in Japan a few times. We were all rallying around the idea, we were obviously huge fans of the [Shenmue] franchise and the fans had been asking with the Building the List hashtag that Gio Corsi started. There was a lot of fanaticism for that."
Sony wasn't entirely sure what would happen there, but at the same time, it was also talking to Square Enix about a number of different projects. And a month or two later, these ideas and hopes start to become a reality. "Come around February or March, these things start to crystalise." Once those reveals are set in stone, Adam tells us that it becomes more about weaving a narrative through each of the announcements to form a cohesive story. "How do you create an entertaining introduction without trying to steal the show from these really impactful announcements? That planning process goes through sort of March, April, May, and into the rehearsals in June."
The impact of the reveals Sony had lined up hadn't been lost on the company either. Adam spoke of a real buzz about PlayStation in the weeks leading up to the show. "This is everything people keep asking for and have been asking about for many, many years." And the approach that Sony chose to take in order to get the word out saw Shawn Layden, former Chairman of SIE Worldwide Studios, up on stage first. Layden spoke of how the PS4 would create the best place to play, a reality where games drive innovation, and socially connected networks. Looking back on it, it almost comes across as purposefully dreary just so Shawn Layden could deliver the line: "But let's get on with it."
Sony opened the show with The Last Guardian. Last seen all the way back at E3 2009, the now PS4 exclusive looked stunning in a gameplay demo which reintroduced Trico and confirmed a 2016 release date. However, what may surprise you is that this reveal came as just as much of a shock to some of PlayStation's very own employees a week or so prior. "I had no idea that was going to happen up until probably a week before the show. They keep the third-party world and the first-party world completely separate." The two teams aren't even allowed to watch one another's trailers during rehearsals, so it often ends up being the day before the show that the full slate becomes common knowledge to those on either side of the company.
What followed was another gigantic project from one of Sony's own worldwide studios. Guerrilla Games' Horizon: Zero Dawn was announced with an introductory trailer which seamlessly gave way to a full gameplay demo that introduced the world, Aloy, and the robotic beasts you'd have to contend with. It was a new IP which defined Sony's commitment to quality first-party experiences and one that represents the hardware manufacturer's mindset, according to Adam.
"Horizon is such a phenomenal example of PlayStation's commitment to new and unique things. Because the team didn't have that sort of open world, action RPG. So, for a company of that size and scale to trust in a team that was unproven in a genre and believe in them represents PlayStation's state of mind of how they really approach big, first-party games."
Click through to page two to learn more about Final Fantasy VII Remake's reveal and Shenmue III.