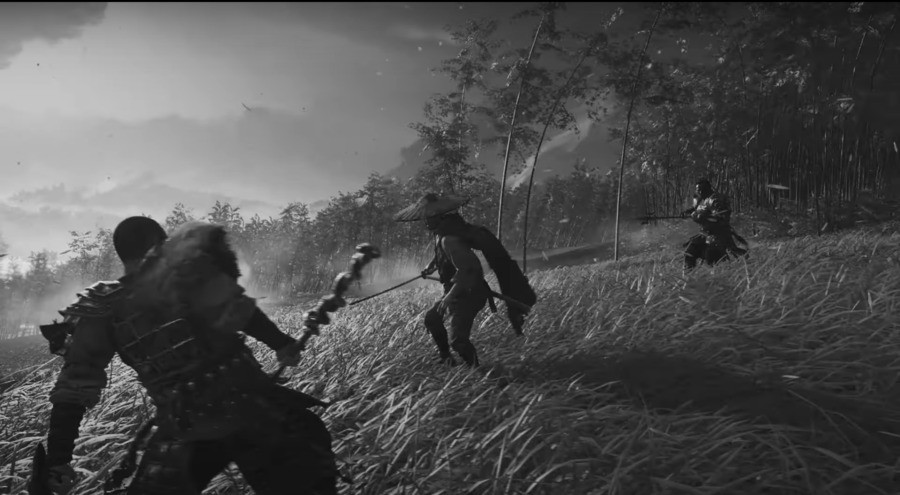 If you want to play Ghost of Tsushima like it's your favourite Kurosawa movie, then you're in luck. Developer Sucker Punch has detailed a 'Samurai Cinema' mode that you can enable at any time. It places a black and white filter over the game, while also adding film grain and additional wind effects to create the kind of atmosphere that you find in classic samurai flicks.
In short, it looks fantastic. Be sure to check out the newly released gameplay video to see the mode in action.
We're honestly tempted to enable this mode from the start, but what do you think? Stare down your opponent in the comments section below.