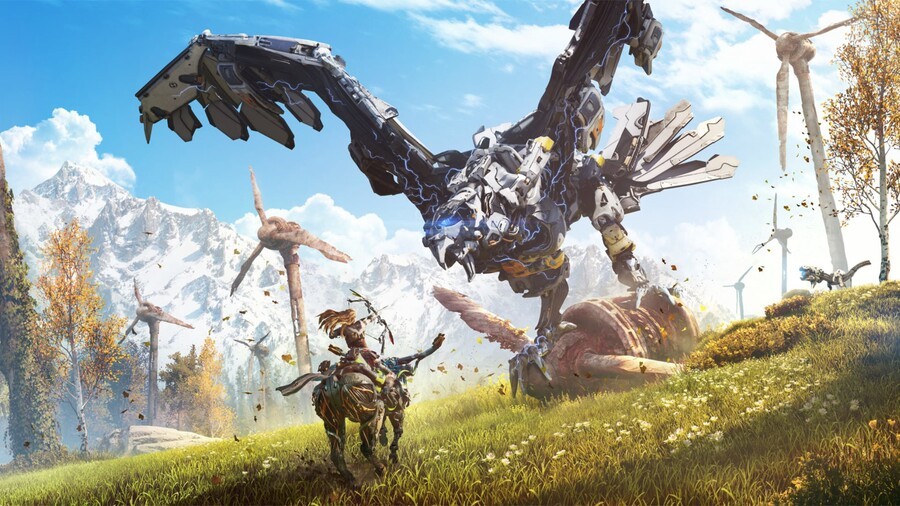 We all know Horizon Zero Dawn 2 is coming. Guerrilla Games' open world action RPG resonated instantly with PlayStation fans, and Aloy has become one of PS4's most iconic characters. After such a success, it would be foolish to think the studio would turn its attention elsewhere. According to a new report from VGC, it seems Guerrilla got to work on a follow-up pretty quickly.
Multiple sources have told the site that the developer began work on Horizon 2 "soon after the first game's successful release". Furthermore, these same sources claim the sequel was planned for release on PS4. However, development has apparently "entirely shifted focus" to PS5.
This doesn't come as much of a surprise, but it's interesting to hear Guerrilla was aiming for Horizon 2 to hit PS4 before the next-gen machine came along. While this information isn't totally concrete, it sounds very believable to us. To be honest, we're glad the sequel will make its debut on PS5; it'll certainly make a much bigger impression when we do eventually see it.
Other alleged information concerning Horizon 2 has come to light, too. According to the same report, the game is "gigantic" in scope, and may even include co-op. Imagine hunting huge robo-dinos with a friend on PS5 -- sounds good to us.
Would you have liked to see Horizon Zero Dawn 2 on PS4 rather than PS5? Hunt down a Thunderjaw in the comments below.
[source videogameschronicle.com]