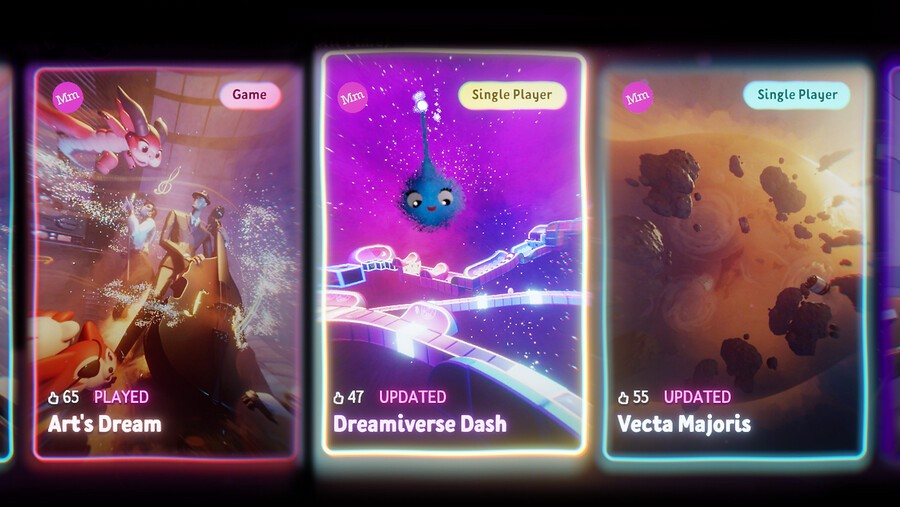 Dreams is all about the community, and Media Molecule is fully embracing that fact. Alongside embracing the weird and wonderful stuff people are making on a weekly basis, the developer has decided to share as much as it possibly can about what it's getting up to behind closed doors. If you're wondering what's next in the pipeline for the game, wonder no more. Media Molecule has set up a page on Trello, detailing a huge amount of in-progress updates for Dreams.
On this new website, the studio has laid out a wide variety of upcoming new features, bug fixes, and more for its ongoing project. It starts with what will be included in the very next patch, 2.07. For example, we now know the next update will make improvements to how comments work, make Art's Dream assets remixable, and a handful of other fixes. Another list, Features in Progress, goes over what the studio is working on right now. No time frame is given, understandably, but there's a lot of exciting stuff here. A new puppet type is coming, as are PSVR support, threaded comments, more asset kits, and even a Dreams demo for PlayStation Store.
It also recognises bugs the team is actively working on as well as issues it knows about, plus a final column simply labeled 'The Future'. This section pertains to features Media Molecule wants to add moving forward, such as online multiplayer, exporting objects for 3D printing, and all-new creation gadgets. Again, there's no indication of when we can expect these things, but we love how transparent the developer is being with this new site.
What do you think of this? Are you a fan of Media Molecule's approach to development updates? Do you like seeing everything laid out in this way? Tell us your plans in the comments below.
[source trello.com]