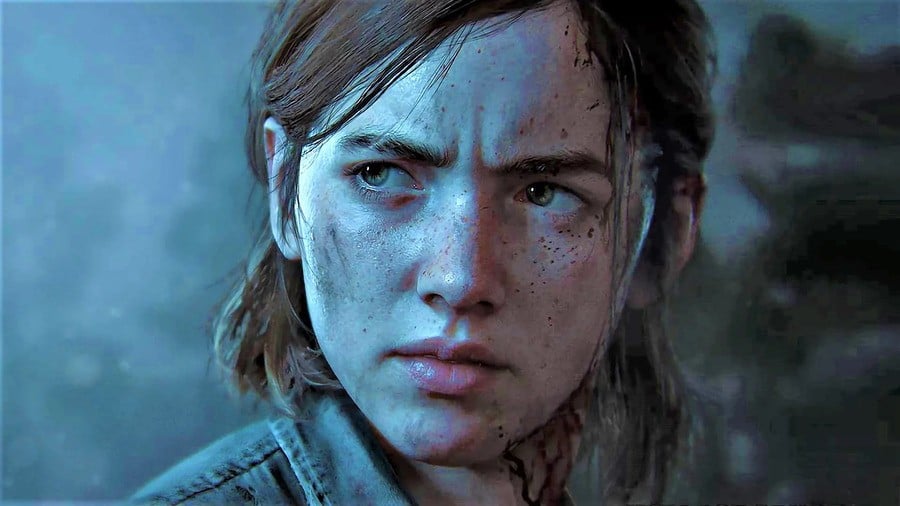 Following the incredibly successful community vote for Push Square Readers' Game of the Year 2019, we're back once again to look at the year ahead. It's been said time and time again, but 2020 truly is shaping up to be quite the year for PlayStation 4 thanks to a number of hotly anticipated games launching before the arrival of Sony's next-generation console -- the PlayStation 5.
Last week, we asked you to vote for the three PS4 games you're most hyped about and below you'll find those results. It's worth noting once again that the likes of Beyond Good & Evil 2 and Elden Ring were not included in the Push Square community vote as neither are confirmed to be releasing in 2020. So, what games are you most looking forward to playing in 2020? Let's find out.
10. Dreams - 93 votes (2% of total vote)
9. Watch Dogs Legion - 146 votes (3%)
8. DOOM Eternal - 156 votes (3%)
7. Dying Light 2 - 158 votes (3%)
6. Marvel's Avengers - 168 votes (3%)
Resident Evil 2 only just missed out on top spot when you lot voted for your most anticipated PS4 games of 2019, so it makes sense that its sequel would put in an appearance on this list a year later. Resident Evil 3 is another remake of a PSone classic, this time bringing with it Jill Valentine's attempted escape of Raccoon City. Capcom has stated that it plans to make more drastic changes here than it did with Leon S. Kennedy's faithful reimagining, but it'll surely result in an even better experience. Resident Evil 3 is one of the standout titles of 2020, and we're just as excited to get our hands on it as you are.
Nearly five years after its announcement, Final Fantasy VII Remake is almost here. The second remake to feature on this list brings one of the greatest video games of all time into the modern era -- well, about a third of it at least. It's clear that Push Square readers cannot wait to return to Midgar and take control of Cloud Strife once more in battle against Sephiroth, complete with a new action-based combat system and an expanded city to rummage through. It's been a long time coming, where at points we weren't sure it would even see the light of day, but Final Fantasy VII Remake is less than two months away from its PS4 release. The reunion at hand may bring joy, it may bring fear. But let us embrace whatever it brings for they are coming back.
First-party developer Sucker Punch Productions has been in hiding ever since it capped off its PlayStation 3 franchise with inFAMOUS: Second Son in 2014. Ghost of Tsushima is its next blockbuster title, and while pre-release footage has yet to fully prove itself, the potential is off the charts. Every Sony studio has seemingly evolved alongside the PS4 as they produce better titles than ever before, and it looks like this will be the turn of the Washington-based studio. With a unique setting, deep and complex gameplay, and stunning visuals, Ghost of Tsushima has all the makings of a very, very special experience.
Cyberpunk 2077 is a game that needs no introduction. The Witcher 3: Wild Hunt developer CD Projekt Red is back once again to redefine the RPG genre as it takes a classic tabletop experience and turns it into what is already a major contender for Game of the Year 2020. Geralt of Rivia's adventures across Novigrad, Skellige, and Kaer Morhen already prove that the Polish studio has the ability to produce something outstanding, but Cyberpunk 2077 has the potential to be even better. More than seven years in the making, it's a game primed to raise the bar all over again as it inspires a new generation of RPGs on the PS5.
Sony's best first-party developer is here to see out the PS4 generation in style. The Last of Us: Part II, the follow up to what many believe to be the best video game of the last decade, is the Push Square readers' most anticipated PS4 game of 2020. Ellie and Joel are back once again to deal with anyone who does them wrong in a rather bloodthirsty manner, paving the way for yet another groundbreaking narrative from Naughty Dog. We can't wait to see what the studio has in store for us when its late May release date rolls around -- Clickers, gameplay additions, incredible characters and all. Yeah, we're there along with you: The Last of Us: Part II rightfully tops this list.
---
Does this list differ from your personal choices? Did the Push Square community leave a game out while voting? Share your thoughts in the comments below.