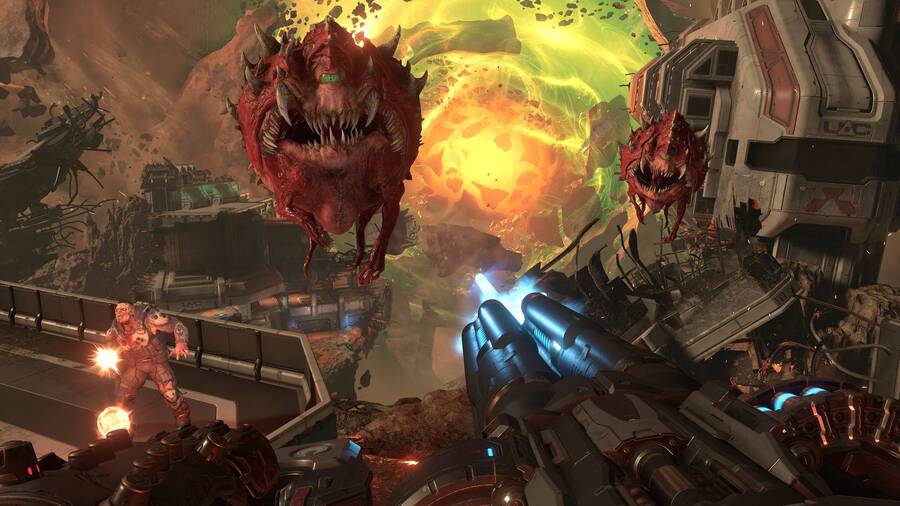 DOOM Eternal is shaping up to be a real looker on PlayStation 4, so much so that id Software executive producer Marty Stratton reckons the game pushes Sony's current-gen console to its absolute limit. The trip to hell and back already sounds like an incredible experience following a new round of previews earlier this week, so combined with a true graphical showcase, it could make for one of the best PS4 titles of 2020.
In an interview with Video Games Chronicle, Stratton claims that DOOM Eternal is the best technology the studio has ever made. "We're at the end of a hardware cycle where engine teams really understand the hardware and are getting the most out of it. We've increased graphics fidelity, polygon count… everything is pushed in this game and it still runs on all the consoles that Doom 2016 ran on."
It's a promising comment to make after the game was delayed from a November 2019 launch to March 2020, meaning the studio has had roughly five months to truly polish and fine-tune the experience. Marty Stratton signs off by claiming console players have got "something really special to look forward to." We'll see for ourselves in less than two months time.
Are you hyped for DOOM Eternal? Do you think it'll be the best looking PS4 game yet? Rev your chainsaw in the comments below.
[source videogameschronicle.com]