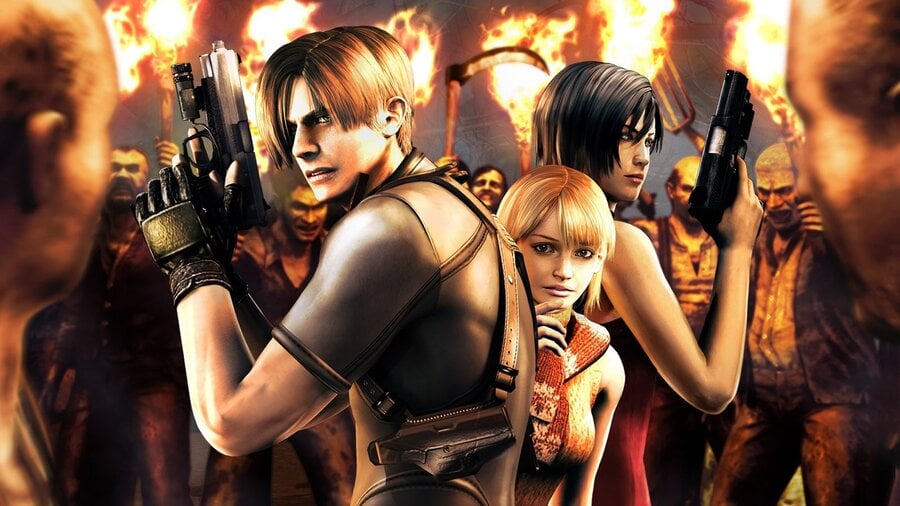 Resident Evil 2 has already proven to be incredibly lucrative for Japanese publisher Capcom. After shipping over four million copies just a month into the game's time on the market, it's clear why the Osaka-based company already has Resident Evil 3 in the works for 2020. The remakes capitalize on that sweet PSone nostalgia to create reimaginings that remain true to those fond memories of old while also bringing them into the modern age with a fresh coat of paint and new and improved mechanics. It's a great time for all, but will Capcom go one step further? Because, after Jill Valentine's attempted escape of Raccoon City, comes Resident Evil 4. Of course, Capcom could do it given enough time and money, but should it?
The PlayStation 2 classic became a bit of a punchline as the game was ported to every platform imaginable for the past decade, although it's still undeniably one of the greatest video games of all time. Should it accept the task, Capcom would once again be treading on remarkably hallowed ground if it wanted to return to the rural villages of Spain, to the point where the level of care this project would warrant could considerably increase development times. It is, after all, up there with the industry's very, very best.
It's a decision Capcom will need to make, but what does a remake of Resident Evil 4 actually look like? Resident Evil 2 along with next year's remake of Resident Evil 3 are incredibly easy sells because of the console they were originally released on. PSone limited the experience to tank controls and fixed camera angles, meaning that the games' PlayStation 4 releases are vastly superior to what was possible two decades ago. However, Resident Evil 4 was the first in the series to make that switch to a camera behind the shoulder.
So, without that aspect to fall back on, what is the selling point of a remake besides a graphical facelift? Of course, that along with the fact that it is Resident Evil 4 probably still sells the project on its own, but you could argue that it needs more. Sure, it'll bundle up every piece of bonus content and potentially introduce new scenarios into the mix, but there's not a lot you can dramatically change when it comes to the core experience.
A full remake of Resident Evil 4 would sell very, very well on the PlayStation 5 -- there's no doubting that. However, after countless remasters and rereleases over the years, has Capcom somewhat made a dint in the collective excitement for the potential 4K return of Leon S. Kennedy's greatest undertaking? It may be considered one of the greatest games ever made, but have the continuous ports which lead to joke after joke actually left it in a position where the fanbase is sort of over what it has to offer in this day and age? We're still very much on board with the proposition, but we're not sure we can say the same for the wider community.
---
Do you think Capcom should remake Resident Evil 4? What would its selling point be? Place your vote in our poll and share your thoughts in the comments below.