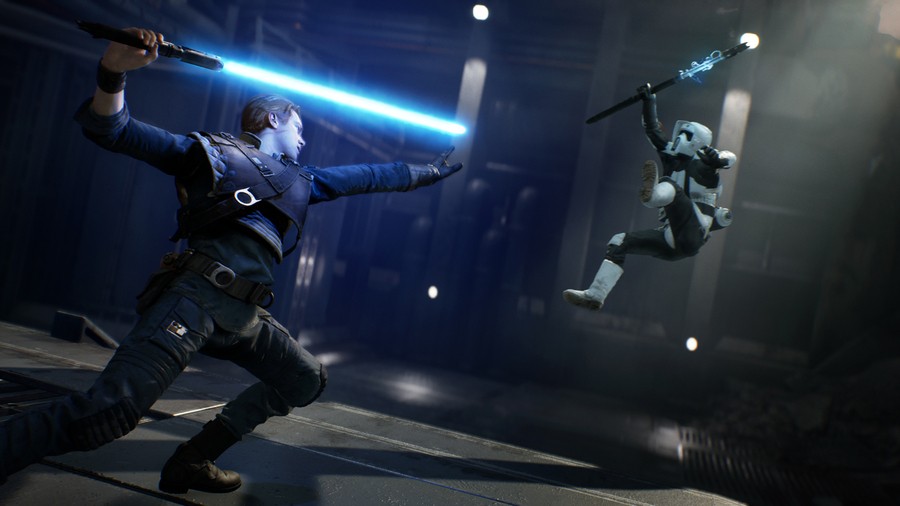 Talking about patches isn't always very exciting, but you've got to love a good Photo Mode update. Star Wars Jedi: Fallen Order is the latest game to receive this functionality, allowing players to snap some snazzy shots as they play through Cal's journey.
The mode is coming as part of a large update later this week. As you'd expect, you'll have all kinds of camera options, filters, the ability to hide characters, and more so you can capture your unique masterpiece. Photo Mode is enabled by pressing down on L3 and R3.
In addition to this new feature comes a long list of bug and crash fixes. You can see the full list of incoming changes through here. Are you excited for Photo Mode in Star Wars Jedi: Fallen Order? Say cheese in the comments below.
[source reddit.com]