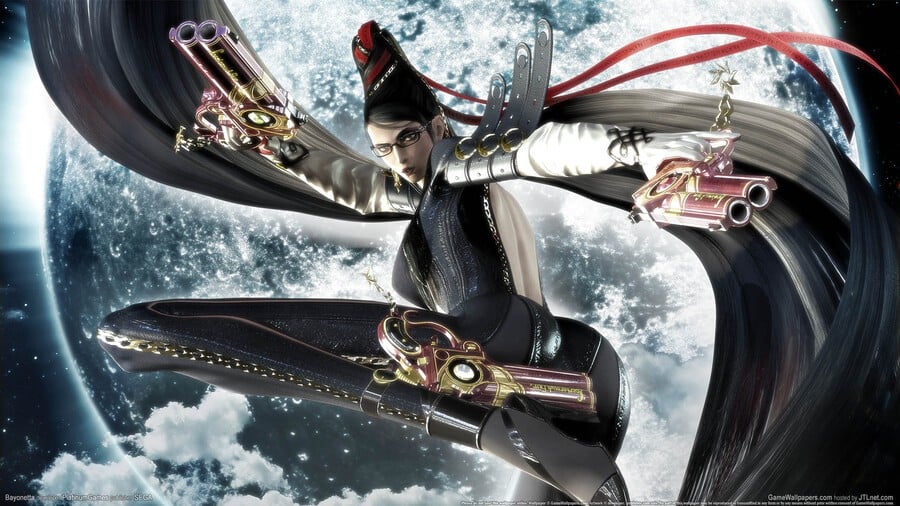 Update: Wow, if you think the news of a Vanquish remaster which broke just over an hour ago was hype-inducing, then it looks like SEGA is going to do you one better. Bayonetta will be joining Vanquish in a double pack of remasters which includes 4K visuals and 60 frames-per-second enhancements, as reported by True Achievements. Both scheduled to release on either 17th or 18th February 2020, you'll supposedly be able to purchase them in a bundle or separately.
---
Original story: Widely considered to be one of Platinum Games' very best titles, the thought of a remastered Vanquish releasing on PlayStation 4 probably excites one or two of you. Well, it looks like the official reveal of that has been scuppered somewhat by an early listing on the Microsoft Store which details the title and improvements the current-gen re-release introduces.
The planned launch on 17th February 2020 will bring with it 4K visuals and 60 frames-per-second -- standard issue for a remaster. Evidence of a PS4 version hasn't been uncovered just yet, but with the original releasing on PlayStation 3, we can't envision a world where SEGA chooses to skip Sony's system. Could this be a world premiere at The Game Awards? It certainly seems that way, so there's only a week to go until we find out whether this remaster is the real deal or not. For more information on how and when you should be tuning in, head on through the link.
Are you excited by a remaster of Vanquish? Slide into the comments below.
[source microsoft.com, via trueachievements.com]