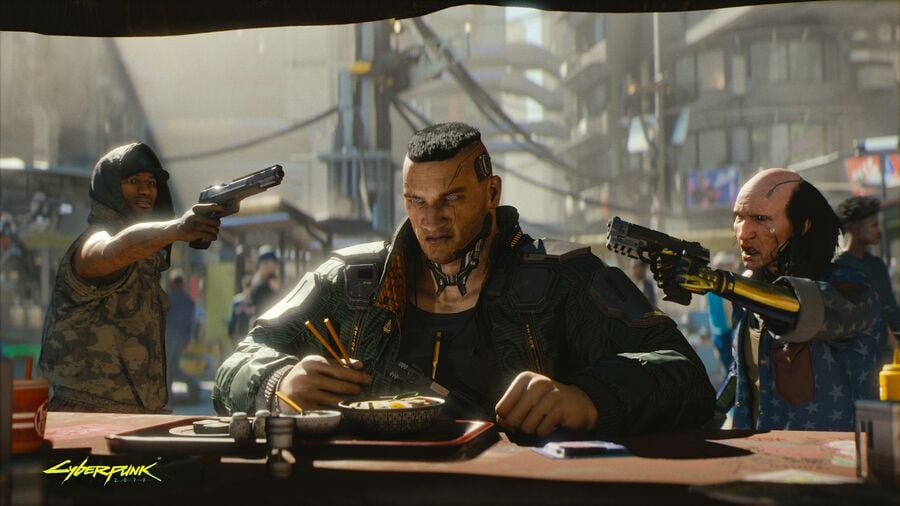 Knowing CD Projekt Red and its impassioned approach to role-playing, Cyberpunk 2077 was always going to have a massive amount of dialogue -- but even we're slightly surprised by how gigantic its script sounds. Speaking to Inn:Poland (as translated by VGC), story director Marcin Blacha had a lot to say about Cyberpunk 2077's expansive world.
"From a creator's perspective, Cyberpunk 2077 is a story about heroes in opposition to the world, and that world itself is one of the heroes as well," says Blacha. "For me everything is on a much grander scale than the stories of small human dramas presented in The Witcher." Interesting.
Blacha goes on to list some of his favourite characters in the upcoming release; there's mention of a prisoner who has one day of freedom to achieve his dreams (we can already see this being a very enjoyable side quest), and an artificial intelligence that runs a taxi company. If Cyberpunk 2077 is even half as great as The Witcher 3, it's bound to have an excellently crafted cast.
Moving on to the script itself, Blacha pulls out an impressive estimate: "It turned out that we wrote two thick book volumes of dialogue, and another whole two volumes of directorial comments to go alongside them. The texts that will not be recorded will be the same, and the words in the documentation for the game cannot be counted, but there were plenty of them too."
In other words, CD Projekt Red's writing team appears to have really gone all-out on this one. And again, if The Witcher 3 is anything to go by, we'll hopefully have another impeccably written RPG on our hands.
How's your hype holding up for Cyberpunk 2077? Try not to write two thick books in the comments section below.
[source innpoland.pl, via videogameschronicle.com]