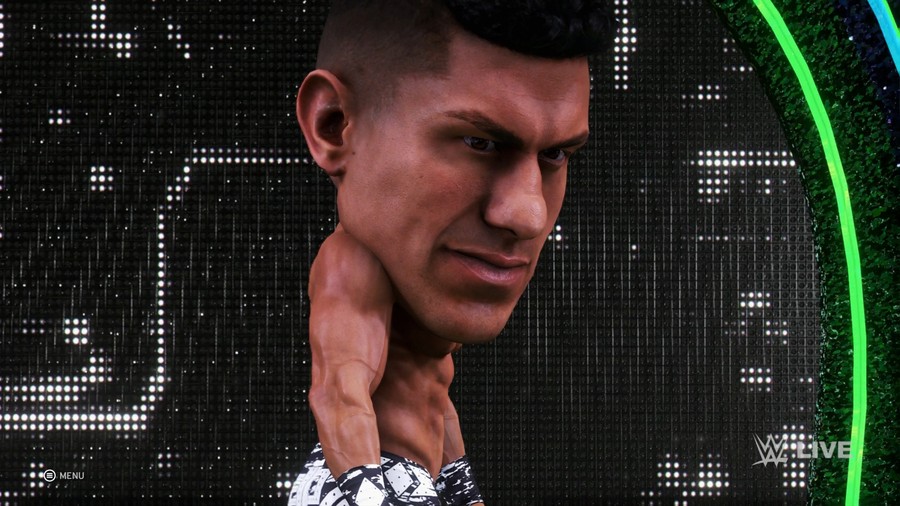 WWE 2K20's launch was a bit of a disaster, wasn't it? From a comedic point of view, it was incredible, but if you're one of the unlucky souls who actually purchased the game then you might have been left feeling at least a little bit let down. Worry no longer, however, because patch 1.02 is said to fix many of the game's biggest problems, those that turned the Twitter hashtag #FixWWE2K20 into a bit of a meme. It's available to download on PlayStation 4 right now, that is if you haven't already gotten a refund for it.
WWE 2K20 patch 1.02 includes fixes and addresses concerns for the likes of graphics and clipping, hair physics, hit detection aiming, and interactions with objects you'd find around and under a typical WWE ring. We're not done yet though, because the update also includes fixes for onscreen button prompts, character warps, and entrances and attires. The online portion of the game also sees some love with improvements to stability, matchmaking, desyncs, and lag. For the full list of issues patch 1.02 plans to address, check out the 2K website.
Did you buy WWE 2K20? Are you going to check out this patch? Put on a better show than Crown Jewel in the comments below.
[source support.2k.com]