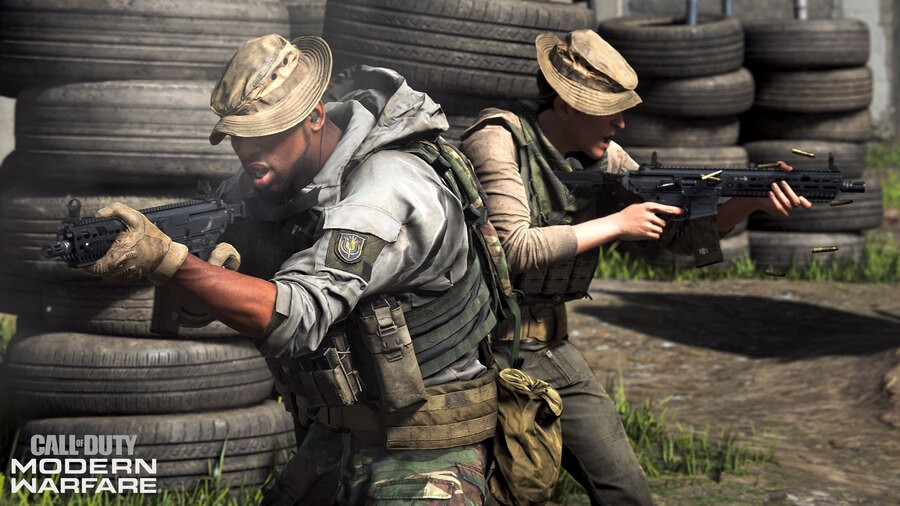 Wow, we're a little bit impressed by this. Activision's biggest franchise dropped its commitment to the season pass DLC model with Call of Duty: Modern Warfare, instead promising a slew of free updates after launch. Developer Infinity Ward has stuck to that with a few minor content drops, but the upcoming Season One update is claiming to be "the biggest free content drop in Call of Duty history".
True to form, there's rather a lot to take in here. Classic Call of Duty 4: Modern Warfare multiplayer maps Crash, Shipment, and Vacant are making their return alongside three completely new online modes. Those being Reinforce, Gunfight OSP, and Infected. Exciting, right? The fun doesn't stop there, however, with another new map for Ground War called Port and two weapons named the RAM-7 and Holger-26.
Gunfight isn't left out in the cold as it receives three more close-quarters maps, while the co-op Spec Ops mode gets at least four new experiences. Don't forget that this is all completely free, meaning this is a lot. It's all scheduled to launch on 3rd December for PlayStation 4, so we'll be checking out all this new content when the time comes. Expect to see our thoughts on the subject here on Push Square, because this is one update we're excited about.
What do you make of all this new stuff? Let us know in the comments below.
[source twitter.com]