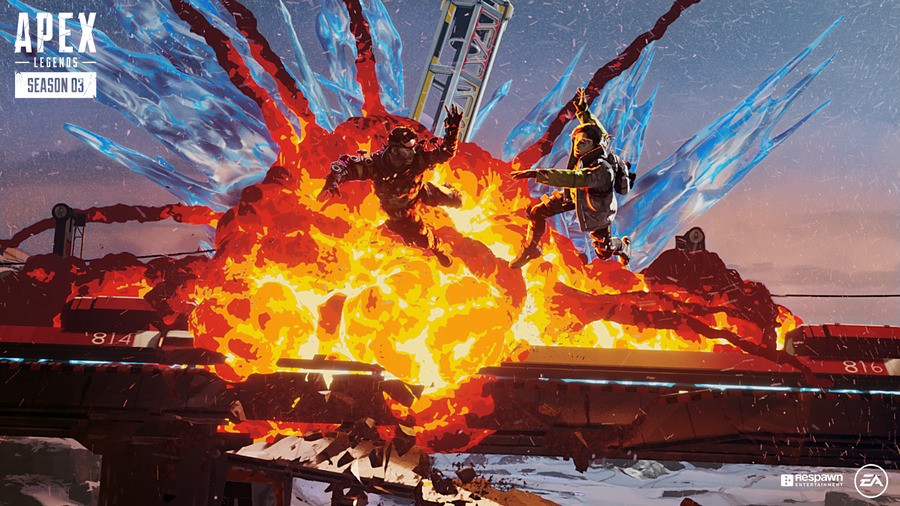 Apex Legends is still doing rather nicely as it ploughs through a third season of content for the free Battle Royale shooter, but Respawn Entertainment clearly isn't interested in limiting its major updates to the turn of a new seasonal drop. On 3rd December, the developer plans on completely overhauling its player progression systems, bringing with it an increased level cap and more Apex Packs to open.
The PlayStation 4 update increases the level cap from 100 to a colossal 500, with the XP requirements for the initial triple-figure lessened by 5% to smoothen out progression. This also means that players can earn even more Apex Packs. You'll now be rewarded with one every two levels between ranks 20 and 300, while the climb from 305 to 500 results in a pack every five levels. Every level up will continue to reward 600 Legend Tokens, and the rewards in question will be retroactively awarded depending on the level you are before the update is applied.
Elsewhere, players will receive gun charms and new emblems corresponding to the level milestones they reach. This seems like a great update for those still playing Apex Legends, but are you one of them? Are you interested in heading back and checking out the game as a result of this? Drop into the comments below.
[source ea.com]