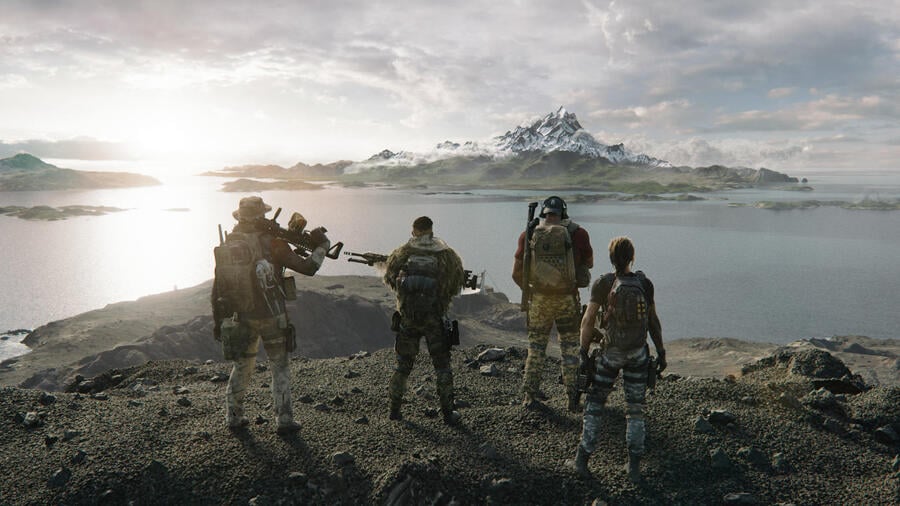 We all love a good old post-launch roadmap for the next big Game as a Service, don't we? Ghost Recon: Breakpoint is next to detail what you can look forward to doing on the island of Auroa past what the base game has to offer, and it's quite a hefty list. It looks set to continue the huge amount of support given to Ghost Recon: Wildlands, which kept that game in the picture for much longer than anticipated.
Comprised of three main episodes, the slate of content coming in the game's first year of service kicks off as soon as it launches next month on 4th October. The first episode, Operation Greenstone, adds a further five hours worth of story content, a raid named Project Titan, and a special event based on the Terminator. Sprinkled throughout these major content drops will be new faction missions, updates to PvP, and a new class.
Episode 1 concludes in January 2020, at which point Episode 2, Deep State takes over, before Episode 3 sees us through until September 2020. Each wave of content brings with it new missions, raids or raid updates, classes, and special events.
Don't forget that, unlike other Ubisoft titles such as The Division 2, this post-launch content is not free to all players. You will require the Year 1 Pass to access these new activities, although roughly an hour of each episode will be made available for all players to sample.
Are you interested in Ghost Recon: Breakpoint? Does this wealth of content excite you? Build your squad in the comments below.
[source ghost-recon.ubisoft.com]