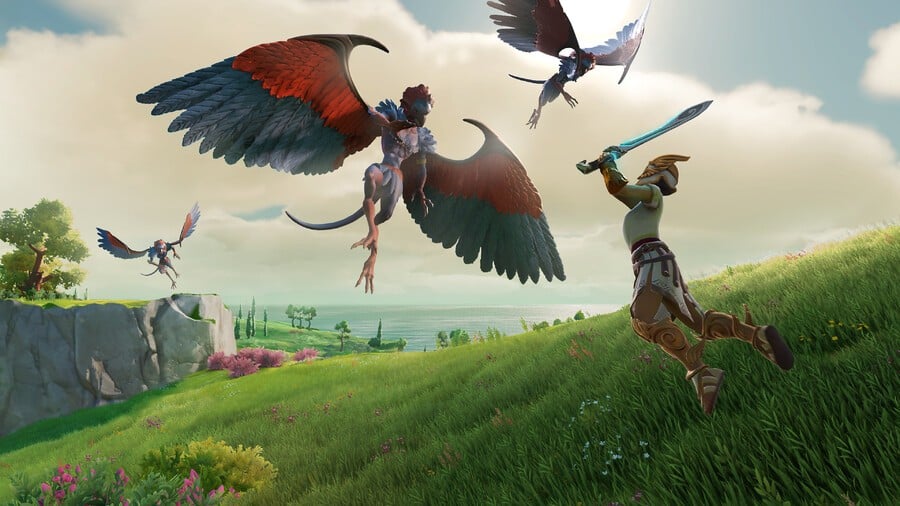 Announced at E3 2019 back in June at Ubisoft's press conference, Gods & Monsters is an entirely new title from the developers of Assassin's Creed Odyssey. Described as an open world action adventure game that's based on Greek mythology, we've got reasonably high hopes for the project, which is due to launch for PlayStation 4 on the 25th February, 2020.
But despite being quite excited for the potential of Gods & Monsters, we still don't know much about it -- all we've had to go on until now are brief descriptions and a short teaser trailer. And while Ubisoft isn't quite ready to spill the beans entirely, creative director Jonathan Dumont and senior producer Marc-Alexis Côté have taken to the publisher's official blog in order to talk about the game.
We've broken down all the details below:
Inspiration for Gods & Monsters came from working on Assassin's Creed Odyssey. The team wanted to further explore Greek mythology without the "limits" of an Assassin's Creed game.
Dr. Stéphanie-Anne Ruatta, the historian who guided the team on Assassin's Creed Odyssey, also happens to be an expert on Greek mythology, so the developer is making use of Ruatta's skills once again.
Gods & Monsters has a more lighthearted approach to storytelling. The narrative unfolds as legendary Greek author Homer recounts the tale to his grandchildren.
Combat is fast paced and "ability based". Main character Fenyx will need to make use of abilities to defeat enemies as well as traverse the environment.
Typhon is the central villain -- a particularly powerful monster who Zeus banished to the underworld.
Fenyx's sex and appearance can be customised. There's also talk of "armour and gear", although it's unclear whether Gods & Monsters will have some kind of loot system similar to Odyssey.
Fenyx's "stats" can also be customised, so we could see some light RPG mechanics in Gods & Monsters.
What are your thoughts on Gods & Monsters so far? Let us know if you'll be going on a mythological adventure in the comments section below.
[source news.ubisoft.com]