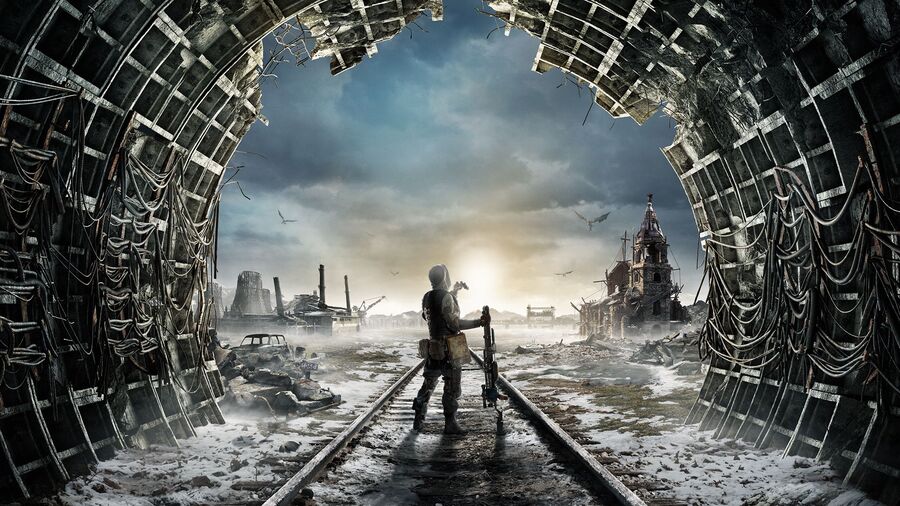 Oh yeah, Metro: Exodus came out this year. While we thought it was nothing more than a decent experience upon its February release, you can look forward to even more content coming this summer and in early 2020 if you enjoyed the base game. The game's expansion pass has finally been detailed, which has been available for purchase ever since the title's original launch. It has been a bit of a frustrating wait for early adopters, hasn't it?
Regardless, two significant content drops make up its offering, with the first arriving later this year in the summer. Titled The Two Colonels, the first piece will take place underground in the dead city of Novosibirsk as main character Colonel Khlebnikov tries to make it home in time for New Year's Eve.
Although, not all is well beneath the surface. "The slime is further consuming the tunnels, mutant attacks appear to be on the rise and the precious 'green stuff' that protects the people from radiation poisoning is running low. In order to secure the survival of any of the people, those in charge may need to take drastic measures…"
Next up is Sam's Story, which will be released at some point in early 2020. As the title suggests, you'll play as the US marine in a brand new sandbox environment based on Vladivostok. Players will attempt to find a way back to America, but of course, there'll be a number of threats along the way trying to put a stop to that.
Is this enough to bring you back to Metro: Exodus? Survive the cold in the comments below.
[source metrothegame.com]