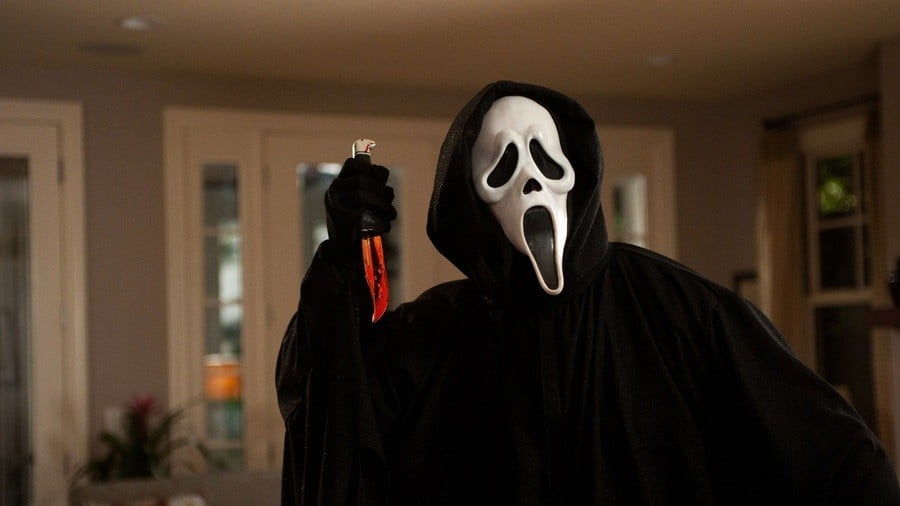 Dead by Daylight is known for its impressive list of classic horror baddies that'll stalk you across its many maps. The 4 v 1 experience already contains Halloween's Michael Myers, Leatherface from The Texas Chainsaw Massacre, A Nightmare on Elm Street's Freddy Krueger, and Amanda Young from the Saw franchise, but it looks like one more memorable character is joining the roster.
If an accidental reveal from developer Behaviour Interactive is anything to go by, Scream's Ghostface is coming to the game very soon. Knowledge got out after the wrong update was released for the game over on the Xbox One, check it out below.
The update and cosmetics never made it live on the PS4, but Behaviour all but confirms the addition via a tweet. Saying: "Some lucky players got a glimpse of our upcoming chapter release content in today's mid-chapter update. We already pushed the right update live to all players on PC and PS4. XBOX users will receive it within a few days. In the meantime, enjoy the early hype on the next chapter!"
Are you excited to roleplay as Ghostface? Stab a couple fools in the comments below.
[source twitter.com, via twitter.com]