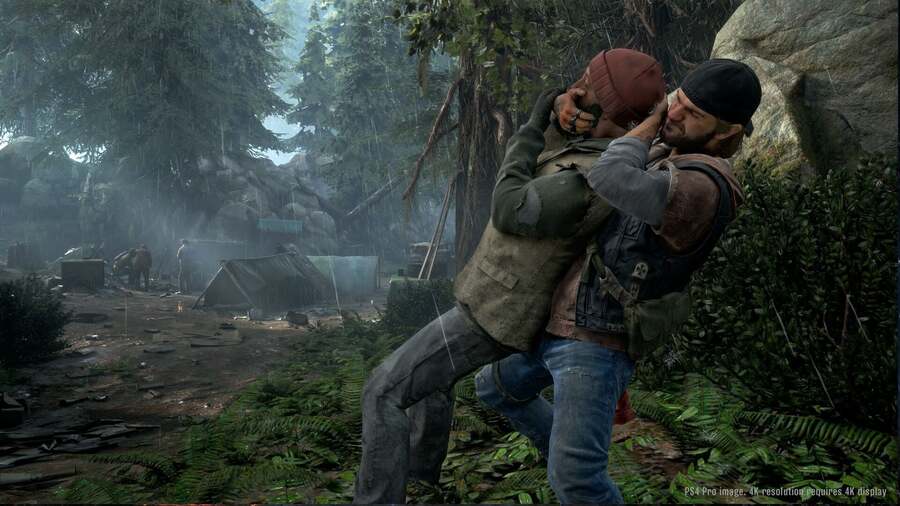 It feels as though Days Gone has had a heck of a lot of patches, doesn't it? Bend Studio has been pushing out updates for the PlayStation 4 exclusive in quick succession, attempting to put an end to what seems to be a long list of problems. Two weeks after the last update, it's released patch 1.08, which you can download now.
The developer has outlined the details of the patch over on the Days Gone subreddit. It seems that some players have come up against an issue on the mission 'Afraid of a Little Competition?' which has been preventing progress. This update will fix that particularly nasty bug. Bend instructs that those affected might need to " move as far back to where the Bounty Collector Merchant resides and return to the mission objective to trigger the cinematic." Other fixes in a similar vein have been made to missions 'I've Had Better Days' and 'Searching for Lisa'.
Elsewhere, the issue whereby audio would drop out during cutscenes has been fixed, as well as various other bugs and crashes. Bend Studio also states it will be releasing less frequent updates for the game, but that they will offer more fixes and updates with each one. It seems the team is determined to ensure players are getting the best experience possible.
[source reddit.com]