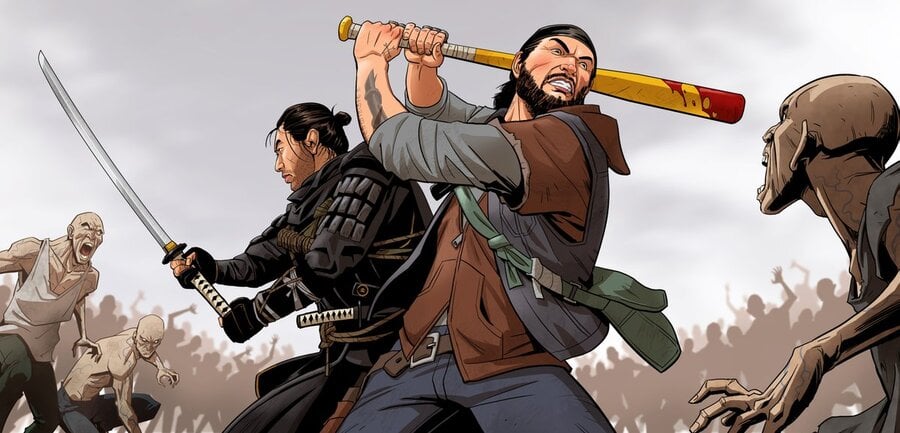 Don't you just love this trend of game developers posting cool crossover art to help celebrate the work of their pals? This time, we've got inFAMOUS developer Sucker Punch throwing out a Ghost of Tsushima and Days Gone mashup over on Twitter. It shows the former's main character, Jin, standing back to back with the latter's lead, Deacon, as they fend off a horde of freakers.
This kind of camaraderie always seems to go down well. Back in 2017, when Horizon: Zero Dawn launched, The Witcher developer CD Projekt Red posted a similarly heartwarming image, which was followed by Guerrilla Games' own picture a day later. More recently, a number of PlayStation studios offered up some cool art to celebrate the release of Marvel's Spider-Man.
Now, Sucker Punch, about that Ghost of Tsushima release date...
[source twitter.com]