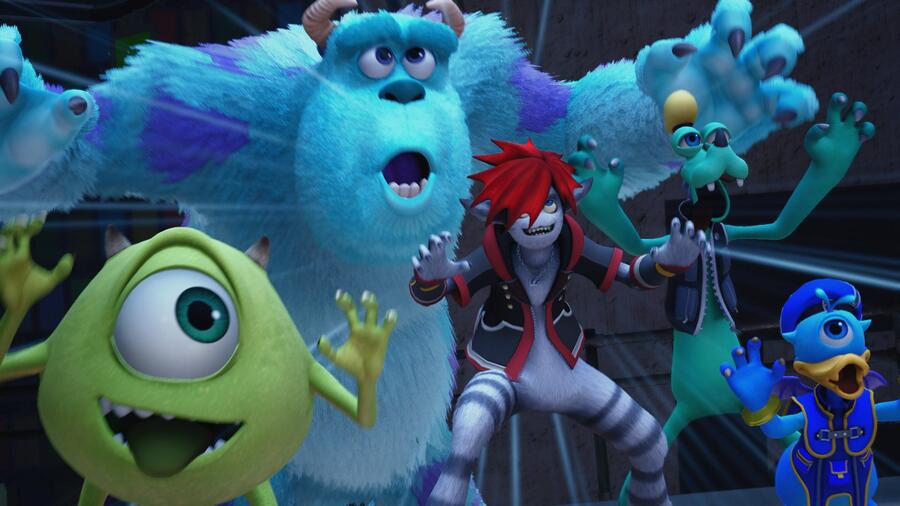 The European PS Store is once again hosting some new deals, but as has become the norm, there's a ludicrous number of games going cheap across various sales. The main offer this time is called March Madness, but Sony has also introduced a PlayStation Retro sale, and there are new games going for less than €20. Let's take a quick look.
March Madness has lots of titles on offer, including some pretty recent releases. Kingdom Hearts III, Shadow of the Tomb Raider, and Hitman 2 have all had their prices slashed, and there are so many more besides. Yakuza 6, Just Cause 4, Soulcalibur VI -- this sale is definitely worth a look.
Elsewhere, we have PlayStation Retro, an offer focusing on older games or those with an old school style. There are lots of PS2 Classics in this sale, such as Grand Theft Auto: Vice City and Psychonauts, but there's plenty more to see. Spyro: Reignited Trilogy, Sonic Mania, SEGA Mega Drive Classics, and many more are going for very reasonable prices.
Finally, we have games going for less than €20, and there are always some bargains to be found here. The Last Guardian is a highlight, but there's also the likes of Nioh, Everybody's Golf, and WipEout Omega Collection. There are even some titles going for under €10, such as The Order: 1886, Metro Redux, and Tropico 5.
All the above sales are on between today and 3rd April. Check out the PlayStation Blog for the full lists of included games in each offer. Will you be grabbing any bargains? Count your pennies in the comments below.
[source blog.eu.playstation.com]