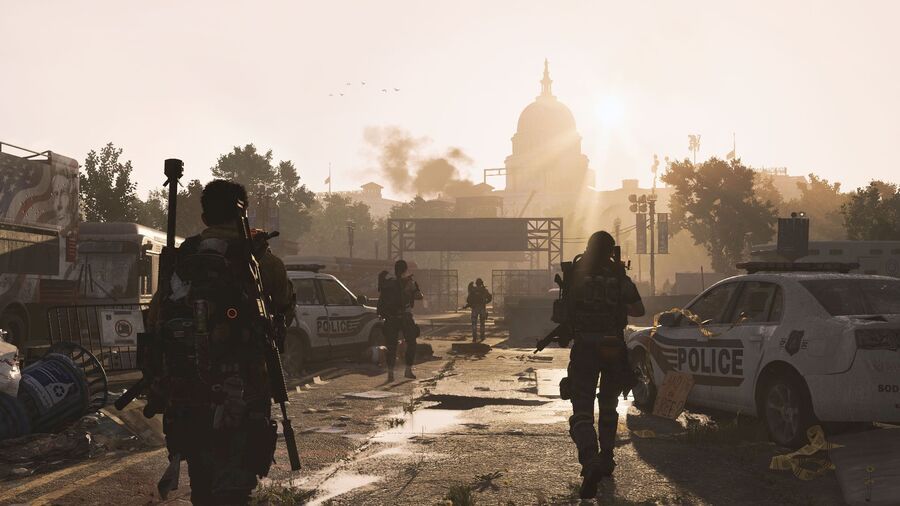 How do you level up quickly in The Division 2? How do you get to the endgame fast? How do you get a lot of XP in a short space of time? The Division 2 hands out XP in droves, but here's how to level up the quickest.
How to Level Up Quickly in The Division 2
Here's how you level up fast in The Division 2.
Complete main missions and side missions
It's obvious, but the bulk of your XP is going to come from completing the missions set out for you. Main missions will of course hand out the most experience points, but they're also the longest activities in the game. You'll roughly level up once per mission, so balance those out with a handful of side quests as you travserse Washington and you'll be flying through the ranks. A single main mission and the cluster of side levels nearby will typically level you up three times in the space of an hour or two.
Engage in the ambient activities
On your way to those side missions, you're sure to encounter numerous activities along the way. Public executions, hostage rescues, and enemy control points pop up all the time, and you can net a healthy amount of XP from them for a simple five minute interaction. Complete as many as you can as you make your way to the next main objective.
Unlock the XP Accolade perks
Make the XP Accolade perks your priority when spending SHD Tech points, because this will allow you to get further XP for kills. Extra experience for headshots, multikills, weakpoints, environmental kills, and staying alive is extremely valuable and will nudge the levelling up bar that bit further.