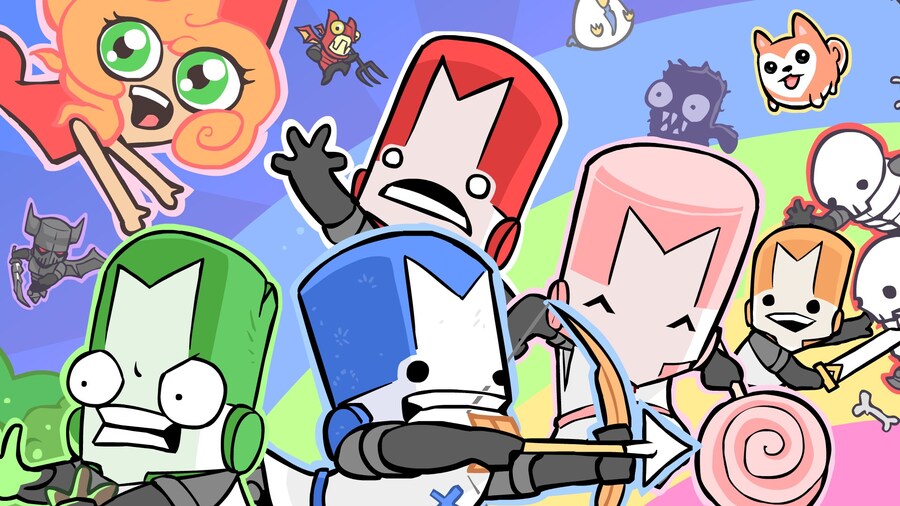 Well, this is a blast from the past. Remember Castle Crashers? Initially an Xbox 360 release, the cartoonish classic eventually came to PlayStation 3 in 2010. If you're unfamiliar with it, this indie title from developer The Behemoth blends various elements into a fast-paced, highly replayable brawler. It's an arcade, side-scrolling beat-'em-up with RPG elements and lots of unlockable weapons and characters.
Now, almost a decade after it first arrived on PlayStation, it seems as though Castle Crashers is coming to PS4:
It looks like we'll get official confirmation on Tuesday, but we more or less already have it. We can only assume this will be a port of the remastered version that launched on Xbox One a few years ago.
Are you excited about Castle Crashers coming to PS4? Did you play it back in the day, or is this the first you've heard of it? Crash the comments section below with your thoughts.
[source twitter.com]