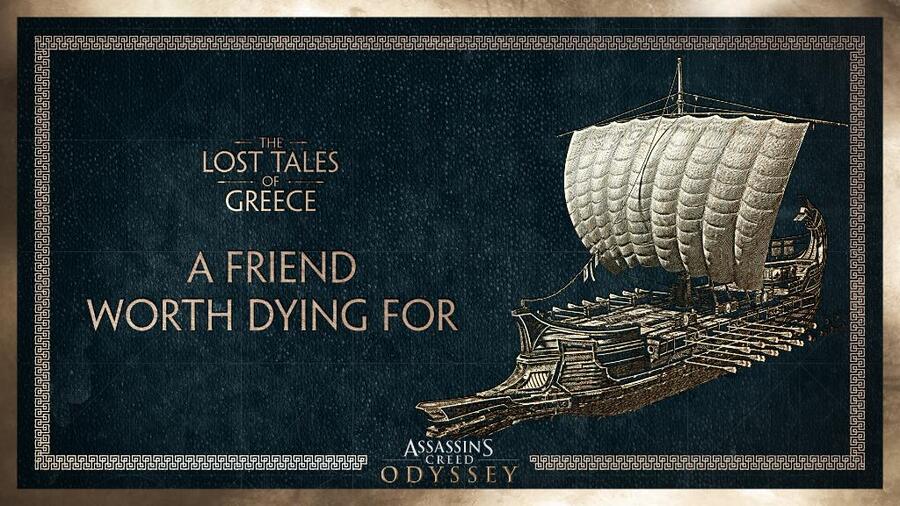 Assassin's Creed Odyssey is one of those games that just never seems to stop giving. Its latest Lost Tales of Greece quest, titled 'A Friend Worth Dying For' is now live, free for all players. These quests have been good additions to the game so far, bringing some interesting little stories to the Greek world.
This newest tale features Barnabas, your trusty second in command sailor, so it should prove to be somewhat personal. Ubisoft also says that you'll be rewarded with a sick new sword for your efforts.
Have you been keeping up with The Lost Tales of Greece quests? Continue your odyssey in the comments section below.