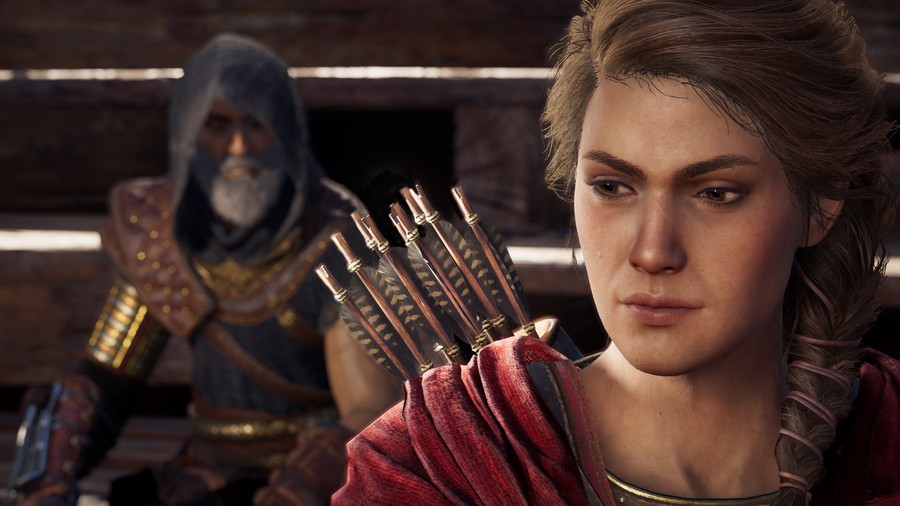 The ending to Assassin's Creed Odyssey's second DLC episode certainly didn't please everyone. Without spoiling anything, your character is essentially forced into a relationship -- player choice is thrown out the window. Some thought the conclusion was fine -- great, even -- while others saw it as poorly implemented, or little more than an insult. Again, not everyone was best pleased.
The backlash has slowly fizzled out over the last week or so, but Ubisoft has still gone ahead and confirmed that it's going to try and do something about the ending. On the official forums, the post reads: "After hearing player feedback and discussing within the development team we are making changes to a cutscene and some dialogue in Shadow Heritage to better reflect the nature of the relationship for players selecting a non-romantic storyline. These changes, along with renaming a trophy/achievement, are being made now and will be implemented in an upcoming patch."
Unsurprisingly, it still looks like you're going to be railroaded into the set ending, but with this future update, your hero's motivation should be better explained, or at least the situation should be better conveyed. Either way, here's hoping that the patch helps.
Did you think that Ubisoft was going to do something about this? Make a dialogue decision in the comments section below.
[source forums.ubi.com]