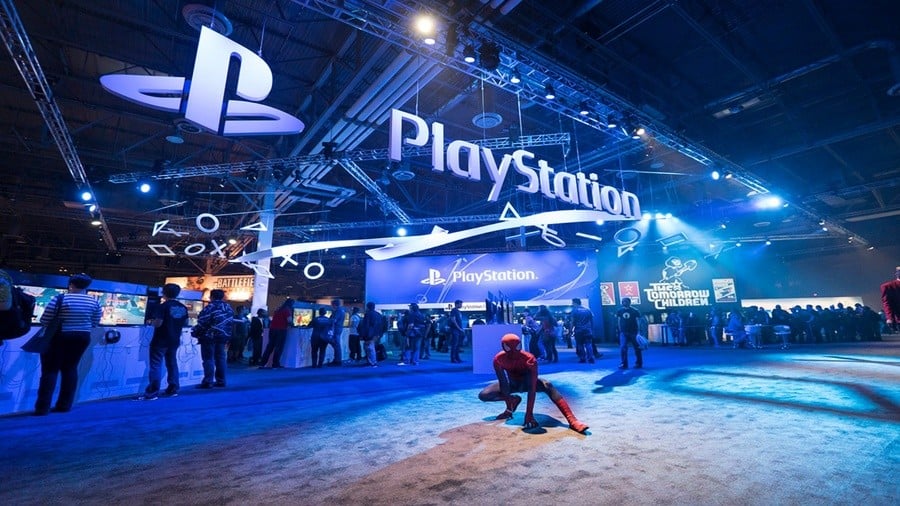 Sony will not be attending E3 2019, which means the dynamics of this year are going to be very different for PlayStation. The platform holder, after being criticised for an extended period of silence, has promised that it's going to reconnect with fans over the coming months – but how exactly it intends to go about doing that remains murky.
We figured it'd be fun to look at all of the possibilities, and begin a conversation about which direction you'd like the Japanese giant to go in this post-E3 era. We're working from the assumption that it does still have meaningful announcements to make, even if they're related to games that have already been revealed – it'd be absurd to assume otherwise, in our opinion.
PlayStation Direct
Credit where credit is due, the Nintendo Direct has usurped the traditional press conference in many ways. While pre-recorded streams will never, ever have the same energy as a media briefing in front of a live audience, the Big N attracts outrageous attention with its regular broadcasts. They're snappy, stacked with information, and because they're edited, there are no awkward moments – well, not too many anyway.
It's a concept that Sony may look to borrow, especially now that the PlayStation Blog is starting to feel limp and outdated. There are dozens of indie games announced on the platform holder's website every week, but the software rarely ever stands out in the quite the same way as it does in, say, a Nindies stream. The company could run regular pre-recorded broadcasts, either with a theme (PlayStation VR, for instance) or to simply showcase the overall spread of content coming to its console.
PlayStation Experience
When bigwig Shawn Layden talked about E3 at PSX a few years ago, you could hear the disdain in his voice. The enormous American convention – historically reserved for trade – has lost its way a little, becoming a convoluted mix of professionals and public. Up until the cancellation of last year's event, it had felt like Sony's focus was tipping more towards its own show.
So could PSX occupy the hole that E3 2019 is going to leave in PlayStation's year? By holding its own convention, the company gets to completely control the messaging and dominate the news cycle. It can communicate directly with fans, meaning that you can get away with Gio Corsi standing on a stage in a hockey kit talking about relatively niche titles like Yakuza.
Speaking from the publication's perspective, we've always had much more fun covering PSX than E3, because it's more targeted at our interests and is less noisy. Sony's already expanded the PSX concept into Asia, so perhaps multiple events could work, with Europe and America also hosting showcases in 2019. Don't rule it out entirely.
PlayStation Meeting
There's a common belief that Sony is biding its time, keeping its cards close to its chest prior to the release of the PlayStation 5. We don't think the next-gen console is coming until 2020, so a PlayStation Meeting seems unlikely in 2019 – but stranger things have happened. If a PS Meeting is called, then you can expect an enormous media blitz, with big game reveals and tech announcements. It's going to happen at some point over the next 18 months, we just don't think this will be the event to replace E3 2019.
Gamescom, Paris Games Week, Et Al
Just because E3 is off the radar, doesn't necessarily mean that Sony will be skipping 2019's other big conventions. There's a chance it may still choose to host press conferences at Gamescom in Germany or Paris Games Week in France – heck, we suspect it won't be skipping the Tokyo Game Show, as it's a regular there.
Of course, should the Japanese giant choose to show up in a big way at any of these other events, it will beg the question as to why it decided to skip E3 in the first place. We reckon it's highly unlikely that PlayStation will use any of the aforementioned events to stage a media briefing, but you never know – maybe it has beef with the ESA, who organise the Los Angeles event.
PlayStation Blog
Well, this is the blandest most basic option on this list, but maybe Sony really doesn't have anything meaningful to show this year and it just sticks with the PlayStation Blog to put news out. Whether it's a new The Last of Us: Part II trailer or a release date for Dreams, the company can easily ensure fans get the information they need via its official website.
Our only issue with this is that we feel like the PS Blog has been treading water for some time now. What was originally a bold and innovative idea just feels tired now, with dozens of games announced every week to non-existent fanfare. We really think the organisation needs to change the way it communicates, so we'd be disappointed if this is the direction it took.
---
These, as far as we're concerned, are the ways that Sony could communicate with fans in 2019 – but do you have any other bold ideas that you think it may adopt? Which of our suggestions would you personally prefer? Have your say in our poll, then expand on your opinion in the comments section below.