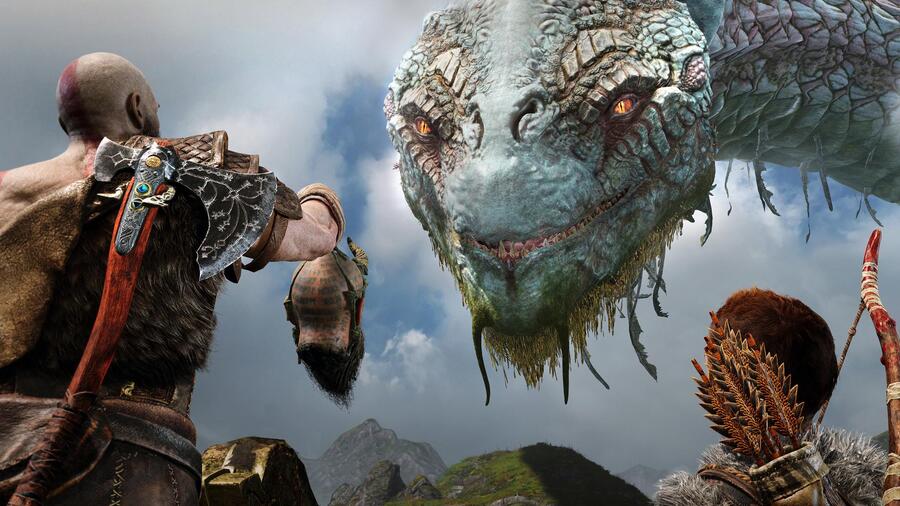 Two of Sony's big PlayStation 4 exclusives featured in the UK's best-selling games of 2018, with Marvel's Spider-Man pulling big numbers in particular. The data, courtesy of the Entertainment Retailers Association, only counts physical sales, so you can expect every title on this list to have attracted bigger numbers with digital included.
Here's the full Top 20, with retail sales included:
FIFA 19 (EA) - 1,889,401
Red Dead Redemption 2 (Rockstar) - 1,757,212
Call Of Duty: Black Ops 4 (Activision) - 1,172,855
Marvel's Spider-Man (Sony) - 676,621
Mario Kart 8 Deluxe (Nintendo) - 458,675
Far Cry 5 (Ubisoft) - 434,133
Crash Bandicoot N.Sane Trilogy (Activision) - 430,551
God Of War (Sony) - 399,395
Forza Horizon 4 (Microsoft) - 392,960
FIFA 18 (EA) - 351,788
Grand Theft Auto 5 (Rockstar) - 339,805
Spyro Reignited Trilogy (Activision) - 333,725
Battlefield 5 (EA) - 313,100
Assassin's Creed Odyssey (Ubisoft) - 305,937
Super Smash Bros. Ultimate (Nintendo) - 284,155
Super Mario Odyssey (Nintendo) - 240,710
Call Of Duty: WW2 (Activision) - 230,576
Pokemon: Let's Go, Pikachu! (Nintendo) - 227,767
Shadow Of The Tomb Raider (Square Enix) - 226,125
Fallout 76 (Bethesda) - 218,534
As we mentioned, the web-slinger's numbers are impressive, but the Japanese giant will be particularly pleased with God of War. You may recall the platform holder admitting prior to its release that the series has never been a big performer in Europe, and one of the company's goals with this soft-reboot was to make the franchise more relevant outside of its native North America. Job done?
Other standouts include Mario Kart 8 Deluxe, which sold better this year than last year, and while we'll leave Nintendo Life to sing its praises, that's a real testament to Nintendo's evergreen strategy. Fallout 76 sneaked onto the list despite being panned, while Grand Theft Auto V continues to sell stupidly well despite being over five years old.
[source eurogamer.net]