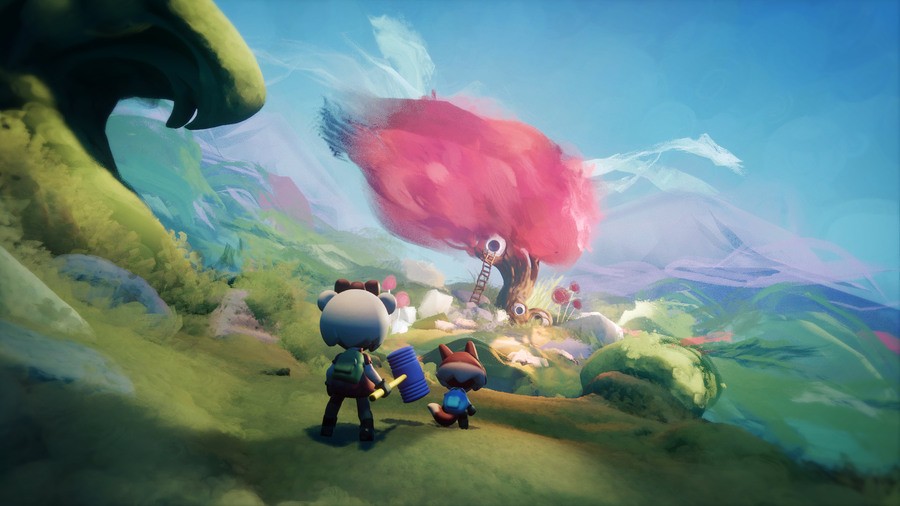 As we mentioned last week, the beta test for the create-anything PS4 exclusive Dreams hasn't quite been up to scratch -- well, in some ways, at least. A vast number of fans (including this humble scribe) have thus far failed to receive an invitation to the beta, and outside of a couple of live streams from Media Molecule, an NDA means we've been unable to see most of what's happening. For a game all about collaboration and creativity, it's been a bit of a letdown.
The good news is that the developer seems to have heard the cries from eager creators, because it's extending the beta by a couple of weeks. In a new blog post on its official site, Media Molecule suggests that it didn't anticipate such high demand for the beta test: "When we launched our sign-ups on the 4th January, the number of you who signed-up was, frankly, more than we were expecting, and while it's so exciting there are THAT many people interested in creating in Dreams, we weren't ready to support numbers that large right away."
The beta was originally scheduled to close on 21st January, but will now remain online through to 4th February. This also means that more invites are being sent out in a couple more waves. "One will go out Thursday, 17th January 2019 for both the US and EU, then on Monday, 21st January 2019 we will be sending out codes to the remainder of EU sign-ups and on Wednesday, 23rd January 2019 codes will be sent to the remainder of US sign-ups."
Hopefully this means that everyone who signed up for the beta test can get at least a week or so of play time. The NDA still seems to be in place, but at least fans will now be able to test out the creation tools and see what other people have been making. Have you missed out on the Dreams beta so far? Will you be refreshing your inbox in hopes for a code? Don't forget to check your spam folder in the comments below.
[source mediamolecule.com]