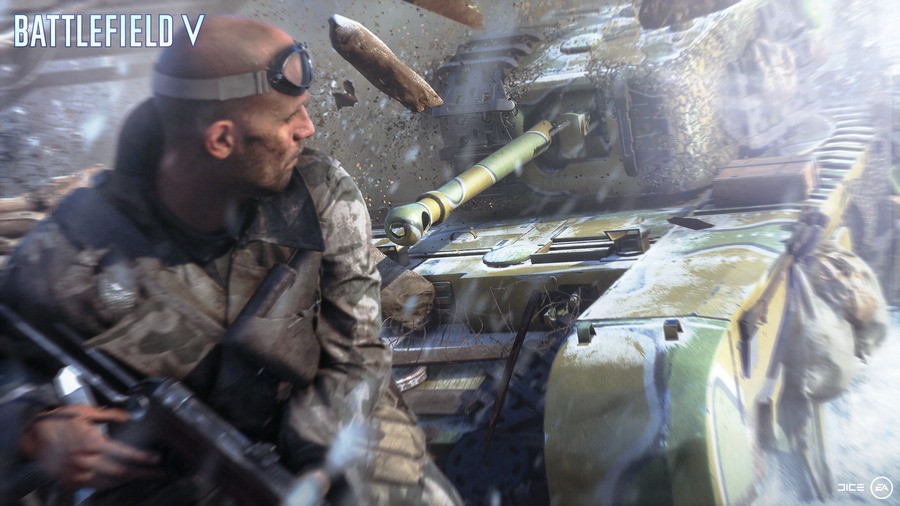 Battlefield V seems to have been facing an uphill battle since it arrived at the end of November. Its sales are low for the series, and it's faced criticism regarding its lacking gameplay options on release. Of course, there's plenty of new content on the way for the WW2 shooter, and the first, Overture, was scheduled to launch today.
Unfortunately, the DLC chapter has been delayed. DICE seems to have encountered an issue at the last minute, forcing them to pull the update while they figure it out.
It's suggested here that the delay won't be particularly long, so hopefully the new content will roll out in the coming days. The Overture update introduces another single player War Story named The Last Tiger, a new multiplayer map featuring a fierce tank battle, a practice range where you can hone your skills, and more.
Are you looking forward to this Battlefield V update when it arrives? Fire at will in the comments below.
Update: This Battlefield V update is out today on PS4.
[source twitter.com, via dualshockers.com]