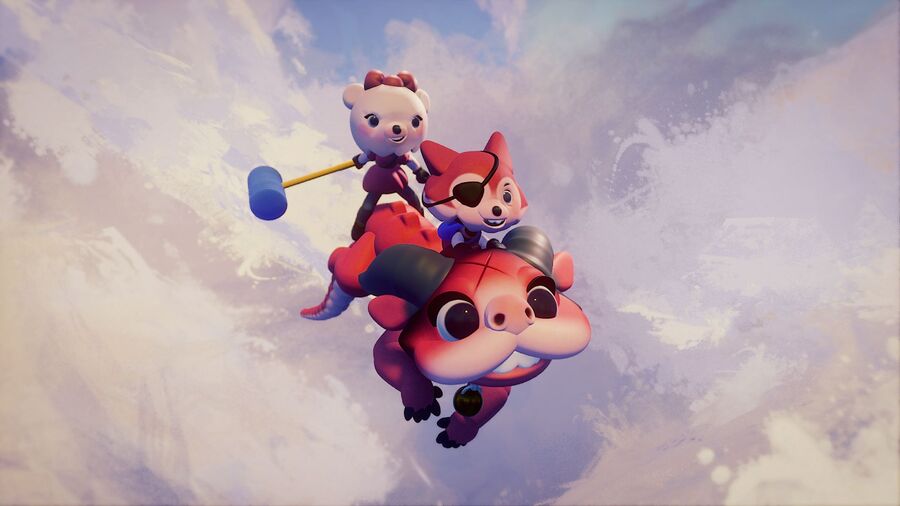 As expected, that "totally normal" Dreams live stream has revealed the start date of the long awaited beta test. To cut to the chase, the Dreams beta will go live from tomorrow, Wednesday 19th December. However, that's only for fans who've subscribed to Media Molecule's newsletter. Don't bother rushing to the studio's website to sign up, by the way -- only those who were subscribed before today are eligible.
For everyone else, you'll be able to sign up for beta access from 4th January 2019. This more open phase of the beta will begin on the 8th, so you'll have a few days to put your name down. We'll bring you the relevant links once they're available. The beta will also run for over a month, so there's a huge amount of time to create some cool stuff. The closing date is 21st January 2019, so even if you miss out on the first phase of the beta, there will still be plenty of time to give it a go.
The beta client will be approximately 4GB to download. Unfortunately, it doesn't have PSVR support, but we know that'll be in the game when it launches. On the bright side, you won't need PlayStation Plus to try the beta.
Those are the main points to take away from the announcement. In summary, a Dreams beta is coming, with limited access for newsletter subscribers for a couple of weeks before it opens up to more players at the start of January. What do you plan on making in Dreams? Will you take part in the beta test? Get your thinking caps on in the comments below.
[source twitch.tv, via resetera.com, mediamolecule.com]