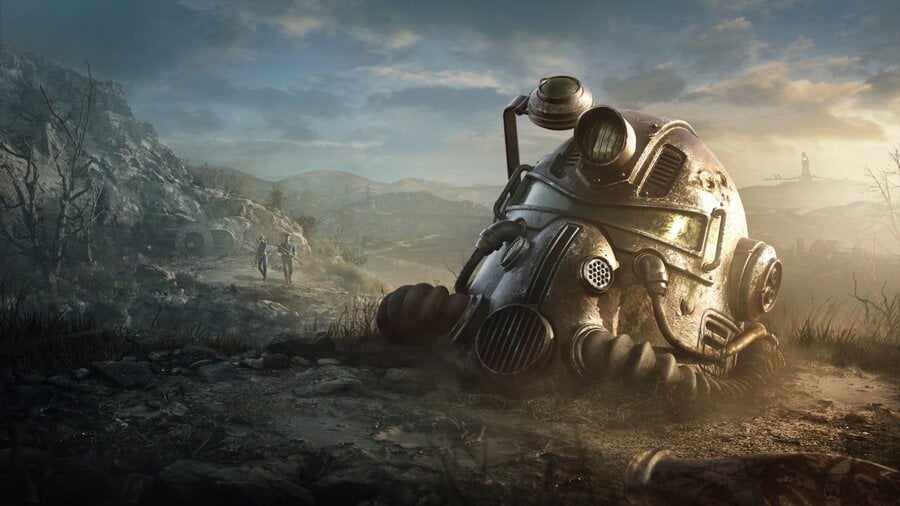 With the release of the new Pokemon games on Nintendo Switch we weren't expecting much from the rest of the software charts, and for the most part that's true. However, it's well worth highlighting Fallout 76, which managed to move a surprisingly decent 73,000 copies on PlayStation 4 and land in second place. Whether it deserves this early success in Japan is an entirely different topic, but that's certainly not a bad result for Bethesda.
Not so hot was Hitman 2, which shifted a measly 10,000 copies, but somehow, that was still enough to secure a top five position.
On the hardware side of things there's not much to see unless you're a fan of the Big N. PS4 numbers saw a very slight boost, but between the standard model and the PS4 Pro, it's still sitting below 20,000 units per week -- a number that, not too long ago, was considered the bottom line.
Hardware sales
Switch – 200,850 (54,235)
PlayStation 4 – 8,922 (8,154)
PlayStation 4 Pro – 8,867 (7,927)
New 2DS LL – 4,189 (4,243)
PlayStation Vita – 1,877 (1,869)
New 3DS LL – 1,788 (1,681)
2DS – 622 (294)
Xbox One X – 119 (360)
Xbox One – 45 (46)
Software sales
[NSW] Pokemon: Let's Go, Pikachu! / Let's Go, Eevee! (Bundle Editions Included) (Nintendo, 11/16/18) – 661,240 (New)
[PS4] Fallout 76 (Limited Edition Included) (Bethesda Softworks, 11/15/18) – 73,489 (New)
[NSW] Super Mario Party (Nintendo, 10/05/18) – 20,942 (345,627)
[PS4] Call of Duty: Black Ops IIII (SIE, 10/12/18) – 17,159 (460,890)
[PS4] Hitman 2 (Warner Bros. Interactive, 11/15/18) – 10,162 (New)
[3DS] Luigi's Mansion (Nintendo, 11/08/18) – 9,320 (36,689)
[NSW] Mario Kart 8 Deluxe (Nintendo, 04/28/17) – 9,319 (1,836,063)
[PS4] Red Dead Redemption 2 (Limited Editions Included) (Take-Two Interactive, 10/26/18) – 8,120 (181)
[NSW] Splatoon 2 (Bundle Version Included) (Nintendo, 07/21/17) – 7,992 (2,698,886)
[NSW] Minecraft: Nintendo Switch Edition (Microsoft, 06/21/18) – 7,449 (365,347)
[NSW] The Legend of Zelda: Breath of the Wild (Limited Edition Included) (Nintendo, 03/03/17) – 6,215 (1,159,398)
[PS4] Yuuna and the Haunted Hot Springs: Steam Dungeon (FuRyu, 11/15/18) – 5,025 (New)
[NSW] Super Mario Odyssey (Bundle Version Included) (Nintendo, 10/27/17) – 3,990 (1,845,682)
[3DS] Pokemon Ultra Sun / Ultra Moon (The Pokemon Company, 11/17/17) – 3,493 (1,760,304)
[PS4] Marvel's Spider-Man (Bundle Version Included) (SIE, 09/07/18) – 3,134 (305,030)
[NSW] Kirby: Star Allies (Nintendo, 03/16/18) – 2,958 (642,205)
[NSW] RPG Maker MV (Kadokawa Games, 11/15/18) – 2,641 (New)
[NSW] Taiko no Tatsujin: Drum 'n' Fun! (Bandai Namco, 07/19/18) – 2,181 (225,417)
[PS4] RPG Maker MV (Kadokawa Games, 11/15/18) – 2,090 (New)
[PSV] Shiro to Kuro no Alice: Twilight Line (Limited Edition Included) (Idea Factory, 11/15/18) – 2,087 (New)
[source 4gamer.net, via gematsu.com]