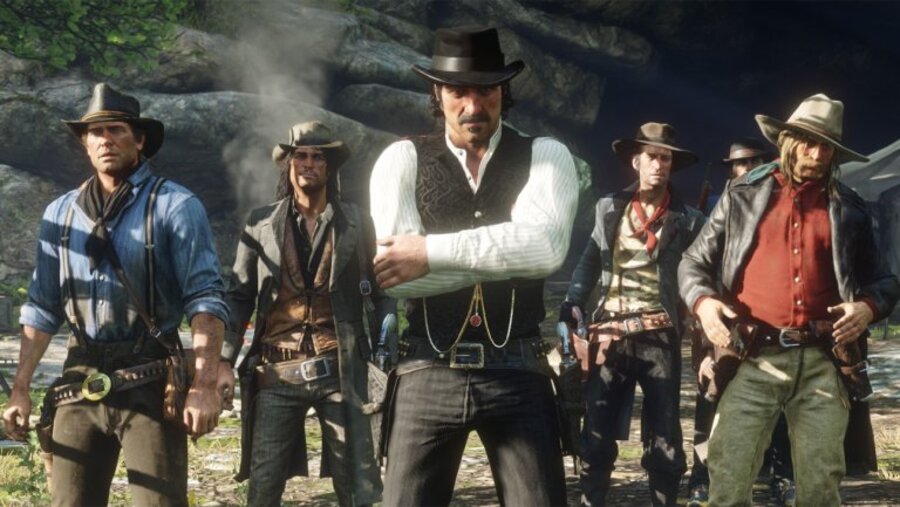 When will Red Dead Online launch? What is the release date for Red Dead 2 online? Can you play Red Dead Redemption 2 online? These are questions you may have about Rockstar's epic Western right now. Fortunately we can bring you answers about RDR2's online play options, so read on and be sure to drop us a comment if you need additional information.
Can You Play Red Dead Redemption 2 Online?
No, as of the time of publication you can't play Red Dead Redemption 2 online. Rockstar has only released the single player portion of the game, so it's an entirely offline experience for the time being. However, a multiplayer mode named Red Dead Online will be added to the game as a public beta in November 2018. Read on to learn when it's getting started.
When Will Red Dead Online Launch?
Rockstar's said that Red Dead Online will release as a public beta in November 2018. The launch of Red Dead Online actually depends on what version of the game you purchased, and when you started playing.
Those with the Ultimate Edition of Red Dead Redemption 2 will gain access to the online beta from 27th November 2018. It starts at 5:30am PST / 8:30am EST / 1:30pm GMT.
Players who started Arthur's adventure on the game's launch day (26th October) will be able to play online from 28th November 2018.
Those of you who started playing between 26th and 29th October can get started with Red Dead Online from 29th November 2018.
On 30th November 2018, the Red Dead Online beta will open up to everyone.
Will Red Dead Online Be Free?
If you own Red Dead Redemption 2, then you'll own Red Dead Online when it launches. A patch will be released for Red Dead Redemption 2 adding the public beta for the current game. It's completely free, and you'll simply need to ensure that your game is up to date in order to play it.
What Is Red Dead Online?
Rockstar, as is often the case, is being quite secretive about Red Dead Online. We can probably expect a mode similar to Grand Theft Auto Online, allowing players to team up and take on missions together, or compete for big rewards. The publisher describes it as "a new online connected experience set against the backdrop of the Western's enormous open world" which will blend "narrative with competitive and co-operative gameplay".