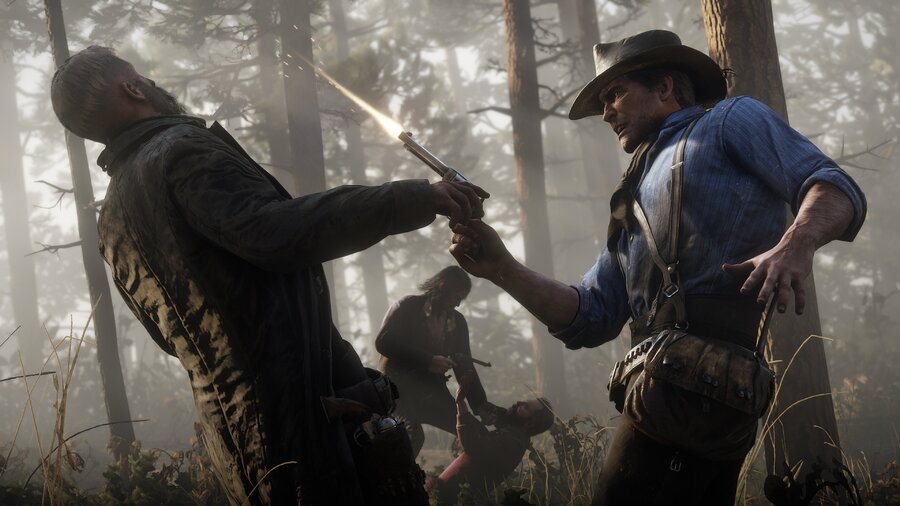 Rockstar hasn't forgotten about Bully, because there's a clear reference to the developer's much loved PlayStation 2 title in Red Dead Redemption 2. The spoiler-free version is that the phrase 'Canis Canem Edit' appears rather blatantly at one point in the open world adventure -- Canis Canem Edit being the name Bully was released under here in Europe. It means Dog Eats Dog in Latin.
Does this mean give a little more weight to those Bully sequel rumours from earlier in the year? Eh, it's probably just a nice reference, but you never know.
Now here's the more detailed explanation, but be warned: there are some spoilers below.
Still reading? Last warning!
Really, this is the last warning.
Okay, so, there's a side quest in Red Dead Redemption 2 called 'The Noblest of Men, and a Woman'. In it, you're tasked with tracking down a number of old gunslingers, and later in the game, the quest comes to an end when all of them have been found. You end up duelling one of the quest's main characters, and when you win, you get his revolver.
This revolver has 'Canis Canem Edit' engraved on both sides of the barrel, and the writing is clearly visible in the gun's compendium entry.