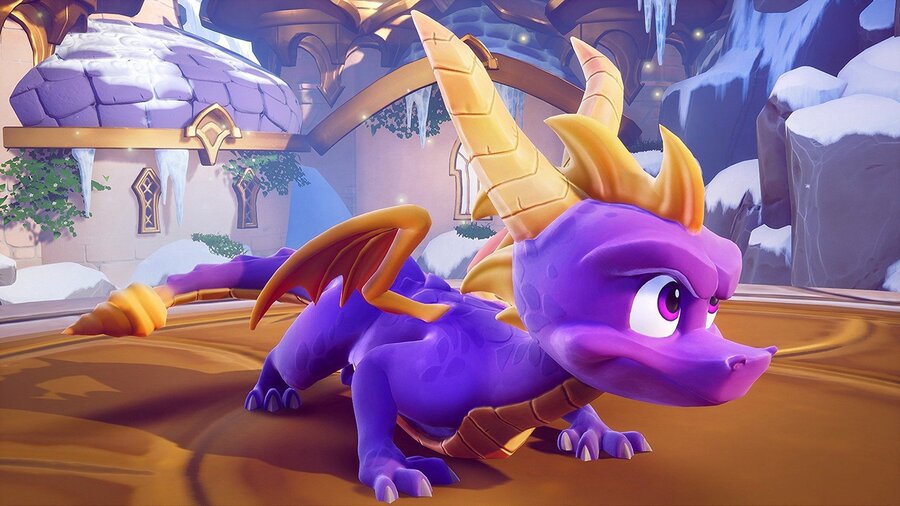 Now that we think of it, a Crash and Spyro game bundle makes so much sense. As Activision is responsible for the two beloved platformer characters, and seeing as they both have had their original trilogy of adventures remade for PS4, why not put them together? While nothing official has yet been said about such a product, multiple retailers have listed the Crash + Spyro Game Bundle.
As you may have guessed, this pack rolls Crash's and Spyro's respective remade trilogies into one, putting all six games in one box for $60. If this listing is legitimate, the bundle will release alongside Spyro: Reignited Trilogy on 13th November. Here's Walmart's blurb for the compilation:
Your favorite Dragon and Bandicoot are back! With the Spyro + Crash Remastered Game Bundle, you get two fully remastered trilogies, the Spyro Reignited Trilogy and the Crash Bandicoot N. Sane Trilogy, for a total of six iconic games.
Rekindle the fire with the original three Spyro games, Spyro the Dragon, Spyro 2: Ripto's Rage! and Spyro: Year of the Dragon.

Then spin, jump, and wump as you take on the three Crash games that started it all, Crash Bandicoot, Crash Bandicoot 2: Cortex Strikes Back, and Crash Bandicoot: Warped.
Again, this hasn't been made official yet, and the listings found so far are placeholders, but they do appear to have official artwork, as you can see on the right. It makes total sense for Activision to do this, and could even be another reason for Spyro's delay.
Would you pick up a Crash + Spyro Game Bundle? Do you think bringing this platforming duo together is a good idea? Spin, or glide, into the comments below.
[source resetera.com, via gematsu.com, walmart.com]