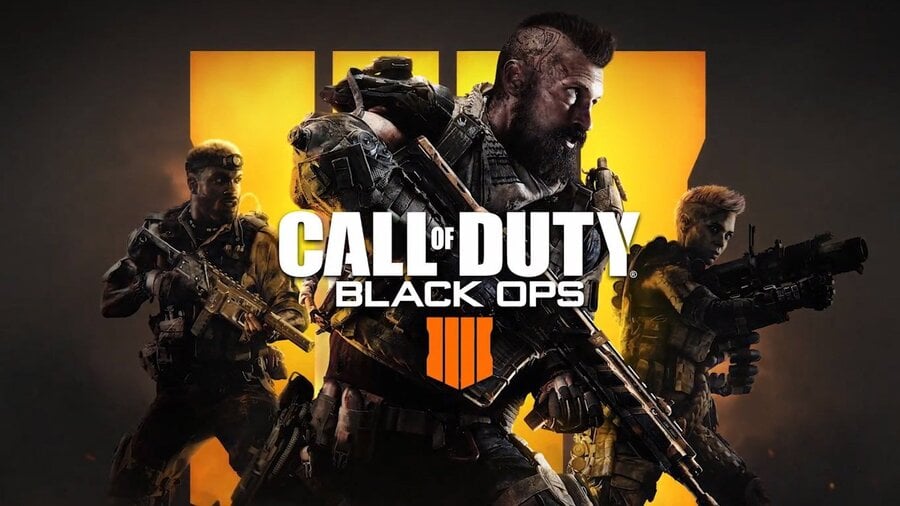 It's completely understandable for you to be sceptical of the reviews that have dropped for Call of Duty: Black Ops 4 so far, as it's a series that has stagnated somewhat during the PlayStation 4 generation as fans fight for the return of more grounded combat while studio heads offer more and more means of mobility. Call of Duty: WWII, of course, bucked that trend by giving series veterans what they were looking for, but it's this year's entry that feels like it really capitalises on that. Feel free to remain suspicious, but we're starting to believe in the buzz and excitement surrounding Call of Duty: Black Ops 4's release. If our time so far with the game is anything to go by, this is one of the very best multiplayer experiences of the generation.
We've spent roughly five hours with the title, spreading our time across the new Blackout mode and traditional multiplayer. And the thing that immediately struck us and has cemented itself ever since is how utterly phenomenal it feels to play. You'll never leave the ground, save for a jump or two, but it feels like you can almost glide around every single map thanks to agile movement, incredible speed, and natural mobility. With instant response and impact, the feeling that you can do anything and everything is properly realised by a control scheme that builds upon foundations left largely untouched since 2007's Call of Duty 4: Modern Warfare.
Speaking of which, if it was that 11 year old entry that defined online multiplayer for years to come, it's the 2018 instalment that brings an air of quality to the Battle Royale genre. Simply put, Blackout is sensational. Modelling itself after PlayerUnknown's Battlegrounds rather than Fortnite, the mode is in perfect shape to bring the more serious side of looting and shooting to PS4 players. We haven't managed to win a match yet, but fights are fast and frantic while the short bursts of downtime allow you to take stock of your belongings and seek out resources you need.
It's this aspect that helps to define what Treyarch was going for when it stated that it wanted to do Battle Royale the Black Ops way. We genuinely think there's a unique take here that has the potential to take off in a massive way. You're thrown into gunfights at a quick pace, scavenging is seamless while an intuitive UI lays items out in a fashion that's easy to understand, and with a circle that closes in at a brisk pace, you're in and out of matches in a flash. If the player base sticks around, which it more than likely will, this could be the Battle Royale game to play going forward.
If you can't already tell, we've been massively impressed by Call of Duty: Black Ops 4. The multiplayer offering is vast, deep, and incredibly engaging, while Blackout is shaping up to be the premier Battle Royale experience. We honestly can't wait to jump straight back in, and we haven't even scratched the surface of what Zombies has to offer this time around. We'll be back early next week with a full review.
---
Have you been playing Call of Duty: Black Ops 4? How are you finding Blackout mode? Whip out your score-streak in the comments below.