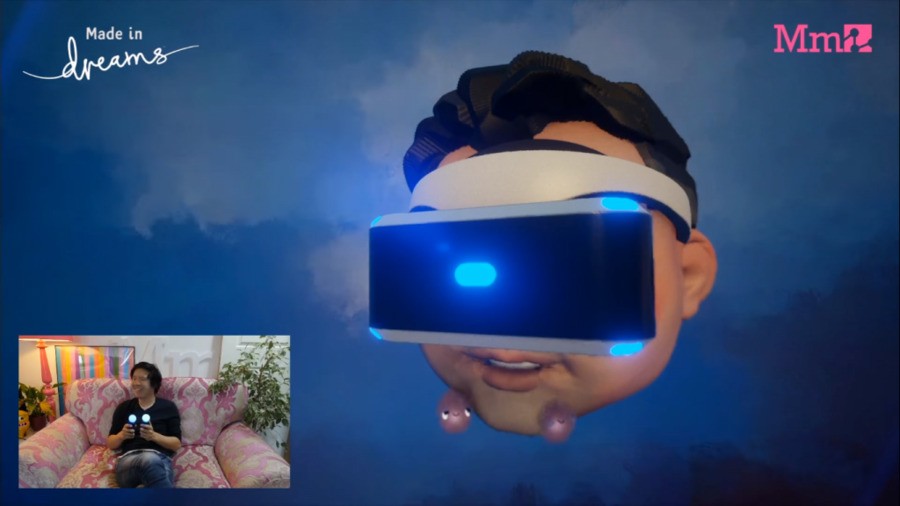 Dreams will allow you to create and play virtual reality levels at launch, as Media Molecule has committed to day one PlayStation VR support. Originally, the British developer said that it would be adding support for Sony's headset post-launch; reports then suggested that it had changed its stance, and the functionality would be available on release day. Co-founder Alex Evans has since confirmed that's the case in an interview with Game Informer magazine.
In order to publish PSVR levels, you'll need to be able to complete them yourself – similar to the system in, say, Hitman or Super Mario Maker. We assume that this is to prevent creators from making something that's going to, for want of a better phrase, completely f*** you up. Obviously professional developers are really having to iterate on their PSVR games to reduce motion sickness, so amateurs could overstep the boundaries of what's comfortable quite easily.
In other news, the game will allow you to create multiplayer levels – but not at launch. Networking functionality will be added at a later date, with four players guaranteed – and eight if you're lucky. Evans said that it could have the online aspect implemented and running reasonably right now, but it wants to take the extra time to ensure that it tightens everything up. You'll still, obviously, be able to make local multiplayer games, however.
[source gameinformer.com]