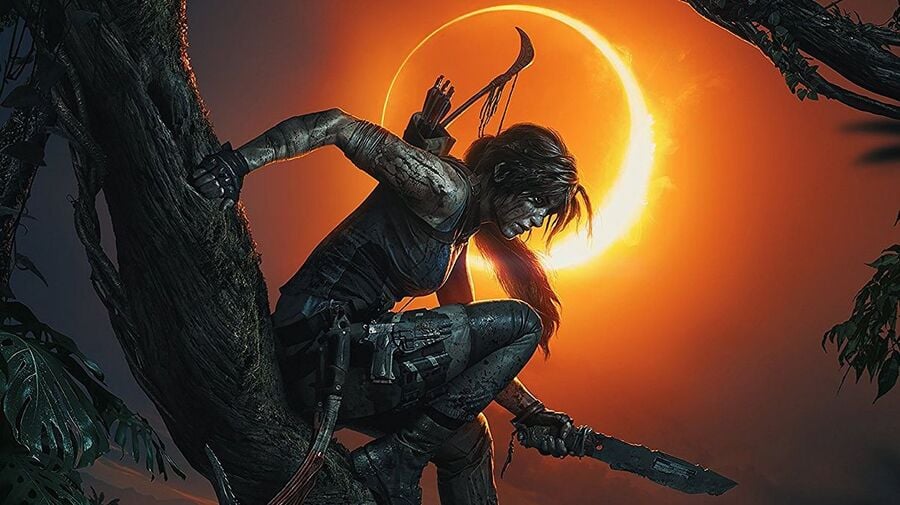 Is it amazing or is it middling? Shadow of the Tomb Raider's just-released PlayStation 4 reviews can't really seem to make up their mind, so you may have to wait for our verdict in the near future to decide. Lara Croft's latest seems to have really split opinion, with scores settling all over the shop. The consensus seems to be that it's solid – but the complaints seem to have divided critics. Here's a round-up of some of the reviews.
IGN - 9/10
With a story that manages to satisfactorily tread the line between high-concept fun and grounded character exploration, Shadow of the Tomb Raider meaningfully wraps up the journey Lara began in 2013 and convincingly leaves her in a place resembling where she was when we were first introduced to her more than 20 years ago. I would have liked a little more incentive to explore the beautiful world Eidos Montreal has created, but I'd much prefer too much content than too little. There's so much to enjoy elsewhere in a game that's stuffed to the brim with ideas and devilishly challenging puzzles. I can't wait to see where Lara goes next.
That's why the narrative payoff falls short. Lara has always played the roles of savior and protector and researcher and badass -- almost entirely because those are parts she has been thrust into. Shadow of the Tomb Raider is a perfectly good game, but it feels as though it never figures out a way to address the most compelling aspect of this arc: Lara's personal growth. What path does she want to carve? What does she want her legacy to be? Maybe she'd be happiest spending her life raiding tombs -- all of the danger with none of the world-ending stakes. The glass half-full analysis is that she's a regular chip off the ol' block; glass half-empty, she never really escaped her father's shadow.
Shadow of the Tomb Raider takes the series' formula and pushes it, polishing the platforming and bolstering its tombs, but the game's power ebbs as the main quest is bloated with distraction, and the writing is still patchy and dull.
The core mechanics that have been with the series for half a decade are starting to show their limitations. Making the journey to Shadow of the Tomb Raider's peaks is certainly an attractive goal, but like the challenging terrain Lara needs to traverse, the path there is getting rougher and more unpredictable.
Shadow of the Tomb Raider ends this reboot on much the same note that it began, which for its fans may not be such a bad thing. This is a well-crafted and polished experience, and when the game actually gives you full control and leaves you alone to seek out its quieter mysteries, it can render you wide-eyed with wonder. And this Tomb Raider may have motivation and purpose and a vague semblance of an emotional arc but it all rings hollow, particularly when elsewhere there's repetition and an overall lack of new ideas. This Lara has forgotten herself and forgotten the joy and the thrill.
---
Will you be buying Shadow of the Tomb Raider? Have these reviews helped confirm your decision? Do your best Camilla Luddington impression in the comments section below.