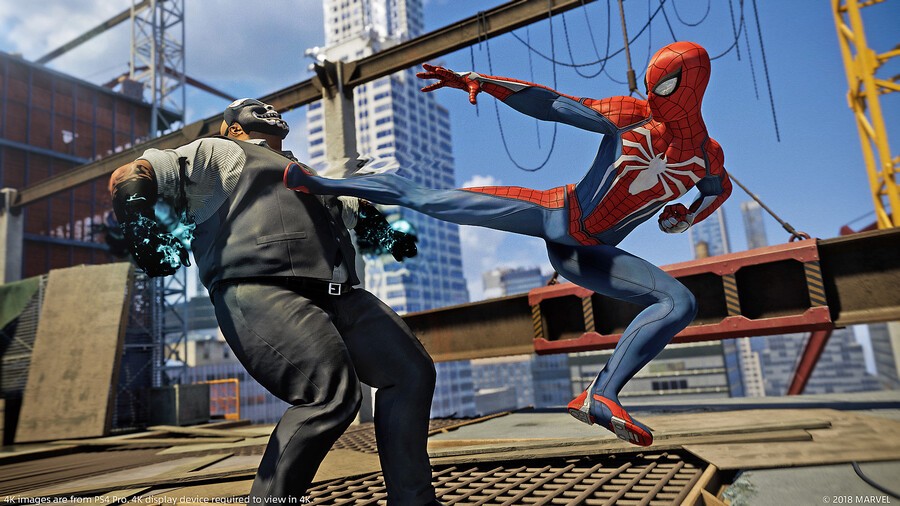 Still slinging webs across Manhattan in Marvel's Spider-Man? A new patch has arrived, taking the smash hit PS4 exclusive to version 1.06. It's just over 600MB, so it won't take you long to download before you can get back to beating up baddies. What does it do? Primarily, this update addresses a lot of bugs within the game, including many that halted progression. Whether you can still roll along water is yet to be discovered.
However, patch 1.06 isn't just about bug fixes. It also adds the option to invert your camera horizontally, and updates photo mode with a few new filters and an exposure setting. This isn't the New Game + update many are waiting for, but it's nice to have more options and photo mode toys to play with in the meantime.
Have you completed Marvel's Spider-Man yet, or are you having too much fun mucking about? Swing by the comments below.
[source playstationlifestyle.net]