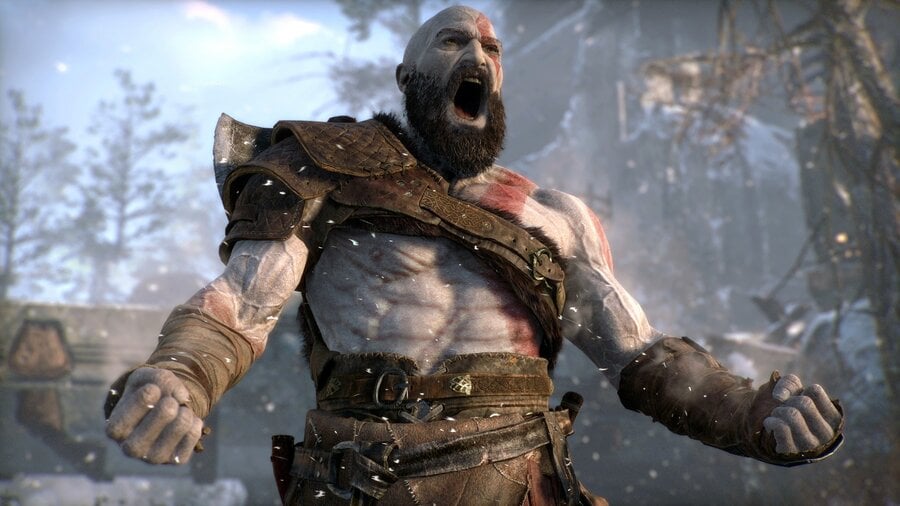 President of Sony's Worldwide Studios, the lovable Shuhei Yoshida, was apparently very unimpressed by God of War when he played an early version for the first time. Cory Barlog recounted the tale during his talk at Devcom, and it's pretty amazing to hear the Shu was so negative about a game that would become a huge success.
Because Santa Monica was building the engine as it was working on other aspects of the game, development was long and complicated, which meant that it wasn't until very late in production that it began to take shape. Yoshida visited the studio about six months before its game was eventually released, and his reaction was less than stellar.
"I mean, the framerate was terrible, everything just felt bad... He's playing, he's got scrunched up shoulders, head shaking a little bit," Said Barlog. "I definitely get the feeling while he's playing that he's not having the greatest of times - which is great. I mean, it bums me out a little bit, but that's what I brought him in here for."
When he was done, Yoshida apparently "just shook his head and walked out the door". Barlog recalls, "He never told me how he felt. In fact, he only told one of my friends, who he saw at a party. He [Yoshida] said, 'Oh, you're working on God of War? I just gotta say, I played the game the other day. I was horrified.'"
In the short time between Yoshida's visits, Barlog and the Santa Monica team were able to make vast improvements, and his next encounter with God of War was much more positive. It's hard to imagine that the game was in such a poor state just six months before launch, but it's equally incredible that it's now one of Sony's most successful exclusives ever.
[source gamesindustry.biz]