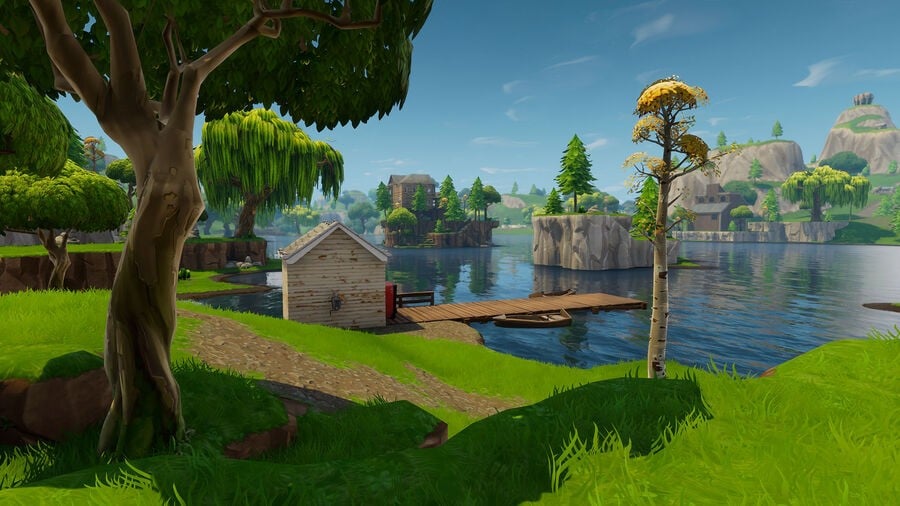 Finding 10 rubber duckies is one of the toughest challenges in week three, season four of Fortnite. What makes this even more difficult, is the fact that there are only 11 confirmed rubber duckies on the map.
Fortunately for you though, we've scoured the internet to bring you this guide and map. We'll detail the exact locations of all of the rubber duckies and provide a map if you just want to run right to the location.
You can learn more about how the Battle Pass, weekly challenges, and season four of Fortnite works in our definitive guide on the subject. Looking for other Fortnite guides? Here's our list of essential reads below:
Fortnite rubber duckie locations and map
If you think about it, these rubber duckies shouldn't be overly difficult to find. Where do you typically find them? In water, of course! So logic should dictate that wherever there's water on the map in Fortnite, there should also be a rubber duckie.
Take a glance at the map below, and you'll find that's pretty much the case. There are 11 rubber duckies in total to find, and all of them are floating in whatever water they can find. Here are the locations:
Waterfall northeast of Anarchy Acres
Pool east of Lonely Lodge
Jetty northeast of Loot Lake
Busted house northwest of Retail Row
Water tower east of Retail Row
Northwest of crab statue in Moisty Mire
Waterfall west of Lucky Landing
Under the bridge northwest of Lucky Landing
Lake south of Fatal Fields
Pool in Snobby Shores
How do I collect the rubber duckies?
Find one and press square while looking at it and the duckies should squeak, indicating that you've registered it.
You don't have to find all 10 in a single match, though you will have to finish the particular match you're playing to register it as complete. Quit and none of the rubber duckies you've found so far will be tracked on the challenge list.
Good luck!