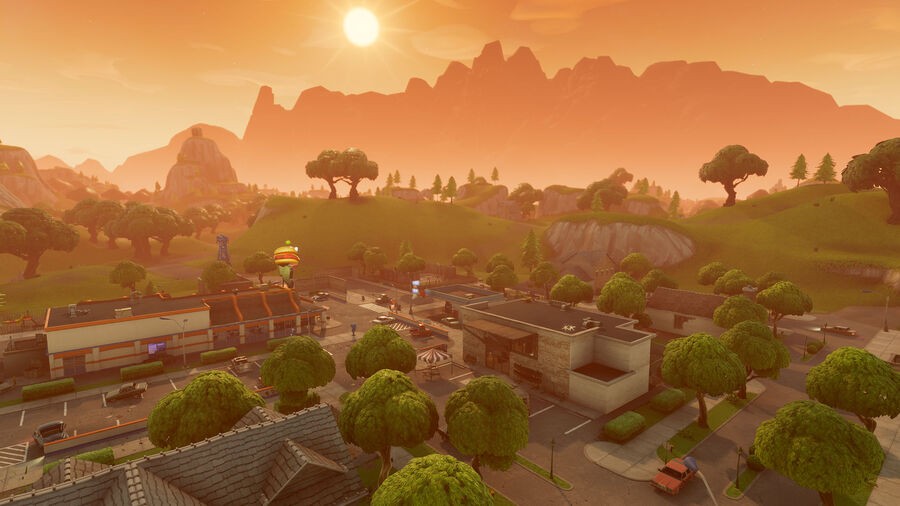 One of Fortnite's week eight challenges is to visit three different Taco Shops in a single match. That's no small feat – especially when you consider that there are only five of them in total.
Fortunately though, they're all in quite close proximity to each other. Picking a path through them is relatively easy, if you can avoid getting shot in the face along the way.
In this guide, we're going to detail all of the Taco Shop locations in Fortnite, and provide a few tips and tricks to help you complete this challenge faster. Happy hunting!
Fortnite Taco Shops Locations
The map above details all of the taco shops locations in Fortnite, but we'll list them below in text form too just in case you want an overload of information.
Tomato Town
Retail Row
Tilted Towers
West of Tilted Towers
South of Shifty Shafts
This will largely depend on where the storm is located, but we recommend picking three close together and working your way through them. 
It's going to be tough regardless, because you have to do this challenge in a single match. It makes the most sense to do the last three on the list though.
How do I complete the taco shops challenge in Fortnite?
Just get close to three taco shops during a single match and you should be good to go. Remember that you do have to complete the match to register the challenge as complete, so don't just quit out.